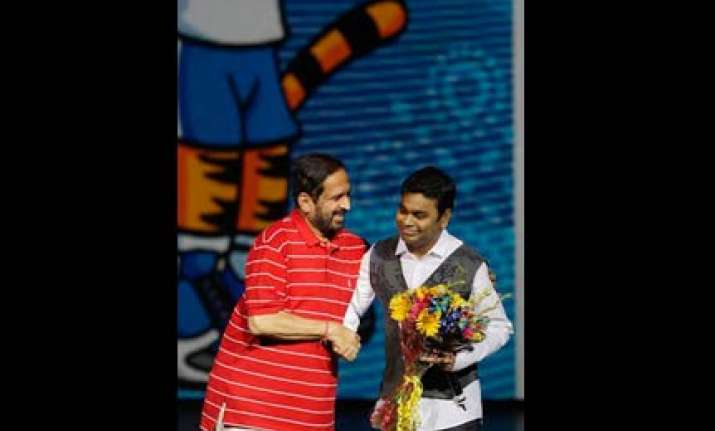 New Delhi, Oct.15 : Double Oscar winner A R Rahman, who composed the Commonwealth Games Theme Song 'Yaaro India Bula Liya', today said he was "sorry" if this number
has let down anybody after it attracted criticism in some quarters.
"I am sorry if I have let anybody down on this but defintely I am proud of the composition and the anthem," the famed composer said.
Rahman said it is difficult to satisfy everyone but "I will try my best" in future.
Rahman said he has ralised that next time he should be more careful about testing it out on every generation--older, younger.
He however said there was a positive reaction when the theme song was tested on people from different nationalities.
"Of course, some people did not like it and it became a huge controversy," he said. PTI