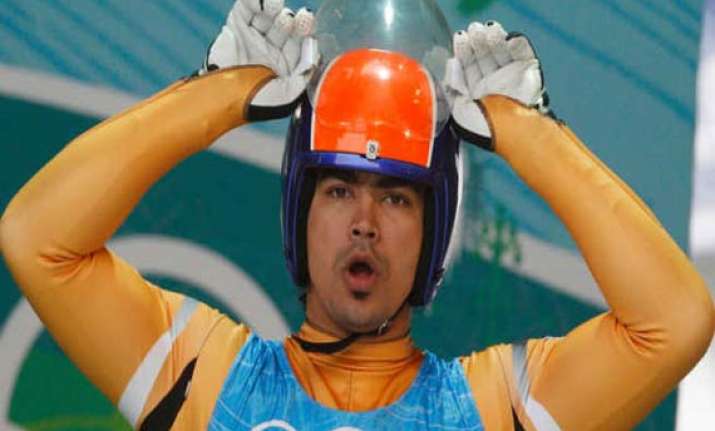 Sochi: India's Shiva Keshavan brought up the rear after two rounds of men's singles luge competitions, finishing 37th out of 39 athletes in the Sochi Winter Games on Saturday.
Medals Tally
The 32-year-old Indian, who represented India in four Olympic Games, is virtually out of medal contention as he clocked 1:49.108 (53.905 + 55.203) after the first two heats at the Sanki Sliding Centre.
Keshavan, who was competing under IOC flag as an Independent Olympic participant due to the suspension of the Indian Olympic Association (IOA), ranked 35th and 38th in the first two heats respectively.
Keshavan is currently 3.239 behind Germany's Felix Loch, who clocked 1:44.149 (52.185 + 51.964) after the first two heats to emerge as the leader.
The third and fourth heat is scheduled to be held tomorrow. The four times in the heats will be added together, and the luger who clocks the fastest total time will be crowned the winner.
On Friday, Keshavan had pulled off an incredible recovery during training when he slipped off his sled, fell onto his stomach and glided down the track before managing to get a hold of his sled, flipping himself onto it, and continuing with the run.
Keshavan had won gold in Asia Cup 2011 at Nagano in Japan. In 2012, he retained the Asian title by winning the Gold Medal at the Asia Cup in Nagano and setting a new Asian track record at 49.590 seconds.