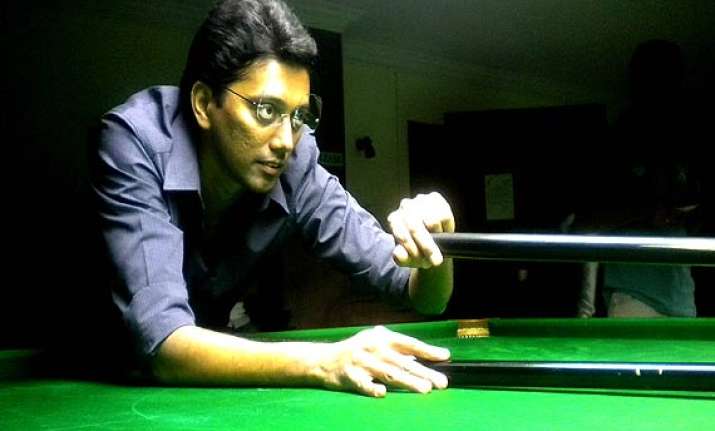 Mumbai:  Australian Open bronze medallist Siddharth Parikh fired the tournament's highest break of 168 to take RRockets to the top of the table in the inaugural Videocon Billiards Premier League.
RRockets, who were second in the table behind leaders MB's Shooters, fashioned another crucial 5-0 win over Scorpions, after earlier upsetting WJ Genii by the same margin, in back-to-back encounters at the league organised by the Billiards and Snooker Association of Maharashtra. RRockets earned maximum eight points for their second straight outright win, to lead the table with 34 points, a solitary point above Shooters.
While Parikh delighted with his sixth century break, the highest so far, for RRockets, Rajeev Sharma, playing with a handicap of -70, upset icon cueist Aditya Agrawal (-140) in the fourth tie.
Twice world runner-up and world team championship silver medallist Dhruv Sitwala has five century breaks to his credit, while former world professional No. 7 Nalin Patel has four. SPG Billiards Punters, who were at the bottom of the 10-team league, also registered a crucial 4-1 shock win over Genii to rise to sixth position with 20 points.
Punters' effort included world team championship gold medallist Ashok Shandilya's win over Maharashtra junior champion Jaiveer Dhingra in the opening singles tie. In other matches, Race for Gold upset Shooters 3-2 to take the third spot and SK's Kannon Masters prevailed over SP Young Guns, while Tigers beat The Rakish Kings.
Tigers and Masters, who were joint sixth, climbed to joint fifth, while Young Guns and Genii are joint fourth and Scorpions and Rakish Kings are joint seventh.
Results: RRockets bt Scorpions 5-0; Billiards Punters bt Genii 4-1; Race for Gold bt Shooters 3-2; Kannon Masters bt Young Guns 3-2; Tigers bt Rakish Kings 3-2.
Standings: 1. RRockets (34); 2. Shooters (33); 3. Race for Gold (27); 4. Young Guns and Genii (26); 6. Tigers and Kannon Masters (24); 8. Billiards Punters (20); 9. Scorpions and Rakish Kings (19).