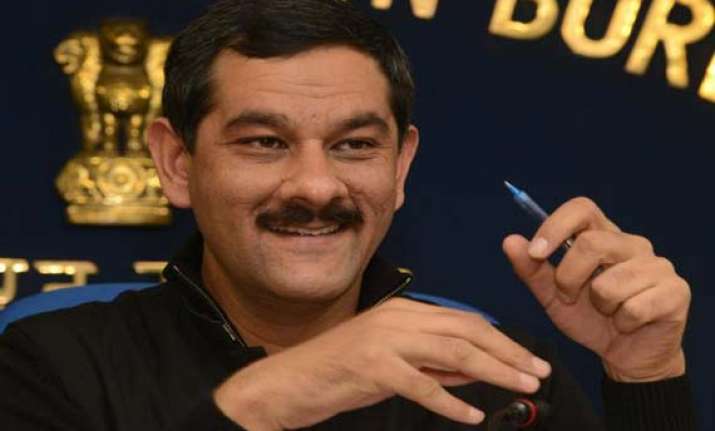 New Delhi: Urging the Indian Olympic Association to sort out its differences with the IOC through negotiations, Sports Minister Jitendra Singh today asked the administrators to put national interest first to ensure that the ban on India is revoked at the earliest.
"The Government of India urges all concerned to ensure that individual interests should not come in the way of our national interest and good of sports. At the same time, the Government places highest emphasis on the standards of ethics and good governance as per the Olympic Charter," said Jitendra Singh in a release.
The Minister welcomed the efforts to end the impasse between the International Olympic Committee and the IOA, and hoped that all sides will soon reach a consensus.
"We hope that a solution to the impasse between the IOC and the IOA will be found during the General Body Meeting of the IOA, which is to be held on the 25th August," said Jitendra.
The IOC had sent the revised draft Constitution of the IOA which envisaged barring of corruption-tainted persons from contesting IOA elections. The IOA had objected to this provision saying that the Indian law would prevail on these matters.
But the IOC last week refused to change its stance on barring charge-sheeted persons from contesting IOA elections, saying that entertaining the Indian body's objections would amount to undermining the Olympic charter.
Asked if some people were trying to hijack India's return to Olympics, Jitendra said, "I would not say anything about individuals. It's very very sad and I feel upset about it. I think national interest has to be foremost," he said.