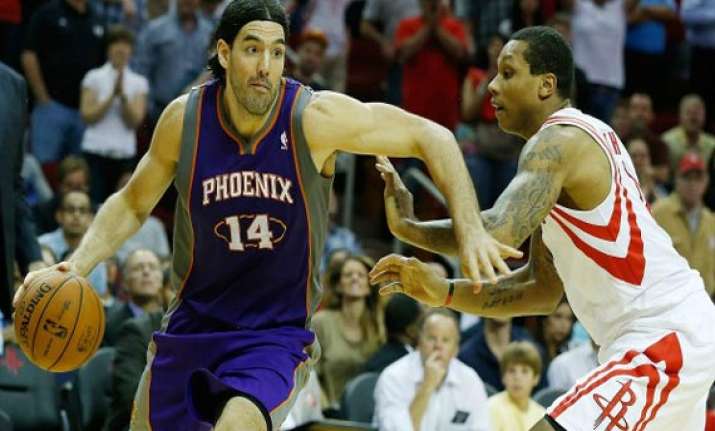 Washington, July 28: NBA team Indiana Pacers have traded in power forward Luis Scola from Phoenix Suns.
The Pacers put Gerald Green, Miles Plumlee and a first round pick in the deal for Scola Saturday, reports Xinhua.
Scola contributed 12.8 points and 6.6 points last season for the Suns. His signing would strengthen the Pacers' front line, which already has Roy Hibbert and David West.
Scola averages 14.2 points and 7.5 rebounds in his six-year NBA career.