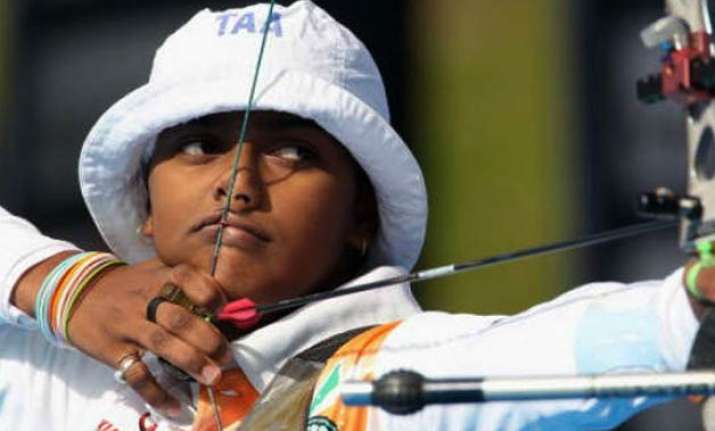 Copenhagen:  Indian archers had a mixed day in the individual recurve women's event with Laxmirani Majhi and Deepika Kumari advancing to the last 16 while Rimil Buriuly lost in her first round outing at the World Championships here on Wednesday.
Former World No.1 Deepika was awarded a bye for being in the top eight and has earned a direct entry into the Round of 16 where she will face Yuhong Qi of China on Thursday.
Laxmirani, on the other hand, had tough games in both Rounds of 48 and 24, overcoming hurdles posed by French Thomas Solenne and Italian Natalia Valeeva, respectively.
Against Solenne, Laxmirani clinched the game 9-8 in the tie-breaker after being locked at 5-5.
The Indian took the first two sets 27-24, 29-25 but then lost two consecutive sets 26-28, 24-30. She held her nerve to have a tied fifth set at 25-25. Winning the tie-breaker helped her clinch the game with the final score reading 6-5.
In the Round of 24, Laxmirani once again surrendered her two-set lead of 26-17 and 28-26 to draw the third 26-26 and then lose the last two 26-27 and 27-28. But with steely determination, she again pulled off a stunner, pocketing the tie-breaker 9-7 and the game 6-5.
In the pre-quarterfinals, she will face Jiaxin Wu of China on Thursday.
Buruily failed to even pose a threat to her opponent Karyna Dziominskaya from Belarus, who won 6-0. The Indian archer, ranked 70, lost the game 22-25, 24-27, 26-27.