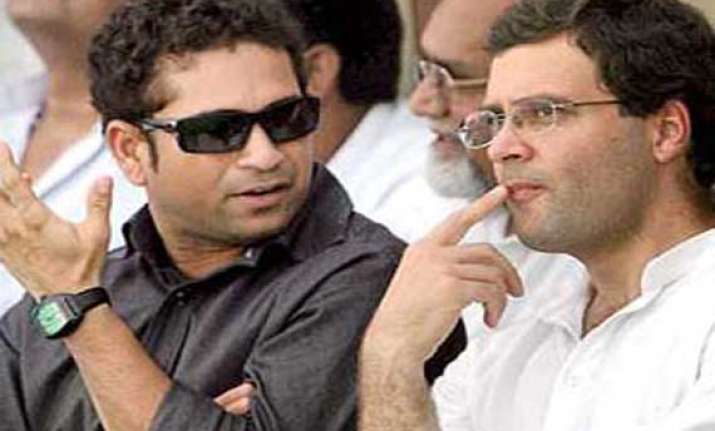 New Delhi: Congress vice president Rahul Gandhi Friday pitched for sportspersons taking charge of the country's sports bodies instead of politicians, whom he advised to stay out.
"When you are talking about sports and how to make them accessible, more and more power should go to sports people when deciding things about sports in the country ... that is the crux of it ... keep politicians out of sports," Gandhi said.
Addressing a function to launch central government-sponsored schemes National Youth Policy, 2014 and Rajiv Gandhi Khel Abhiyan at Jawaharlal Nehru Stadium here, Gandhi said the same principle applies to politics as well.
"If you want to change the politics in the country, give more and more power to young people ... to the common man," he said.
On the occasion, Sports Minister Jitendra Singh said: "Youth will play the most important role in successful implementation of these programmes."
"They must engage with their elected representatives and work with the government to ensure that the benefits of these programmes reach them," he said.
"Youth of India are the country's biggest strength and will play a key role in developing a strong and resurgent India," he added.
The two programmes were simultaneously launched at district headquarters and in universities throughout the country.