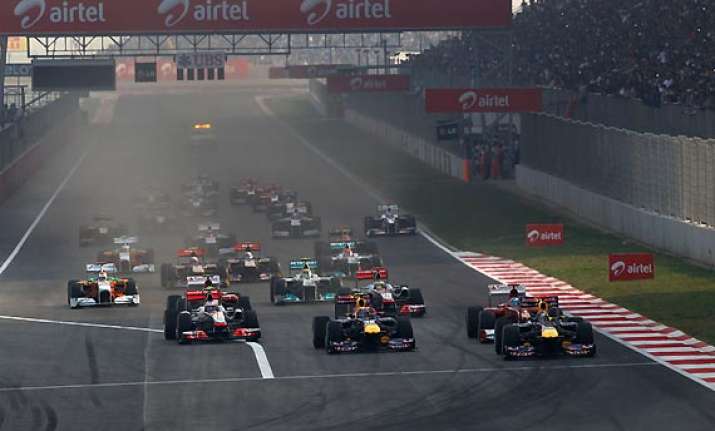 Greater Noida: The MRF Challenge 2013, which will be the lone support race for the Formula 1 Indian Grand Prix here this weekend, has again attracted an impressive line-up of foreign drivers. The field includes GP3 race winner Tio Ellinas and British F3 race winner Rupert Svendsen-Cook besides four Indians.
The series goes international for the first time with two rounds scheduled in Bahrain and the finale in Chennai.
The other known names on the European circuit taking part in the Indian championship are Arthur Pic, Formula Renault 3.5 driver and brother of Caterham F1 driver Charles Pic, another British F3 race winner Harry Tincknell and Sam Brabham, son of Le Mans legend David Brabham.
The four Indians on the grid will be 2012 Formula Pilota Asian Champion Parth Ghorpade, former F2 driver Parthiva Sureshwaren, and 2013 MRF 1600 winner and runner-up Ashwin Sundar and Vikash Anand.
In its second year, the championship will feature 18 MRF Formula 2000 race cars, which have been made Coimbatore-based JA Motorsport in collaboration with Dallara, world's largest racing car manufacturer.
The car is powered by a 2.0 litre 210 BHP Renault Sport Engine and will have a Hewland 6-Speed sequential gearbox. The race car has also been crash tested to FIA F3 safety standards and will race with MRF ZLO slick and wet tyres.
The four round series will include 14 races and has a prize money of Rs. 6,500,000.
Narain Karthikeyan, India's first Formula 1 driver, was impressed with the driver line up for the second season.
"The MRF Challenge 2013 promises to be the hottest championship in Asia this year with a great driver line-up. It is great to see the calibre of drivers committing to this series. Participation of drivers from across the globe is a testament to the credibility the series has built in just a year.
MRF has done a great job in creating this world-class championship and I believe it will just get bigger in the years to come," said the former HRT driver.
MRF Challenge 2013 Calendar:
Round 1: Oct 25-27, 2013, New Delhi, Buddh International Circuit (Formula One Support Race).
Round 2: Nov 28-30, 2013, Bahrain, Bahrain International Circuit (World Endurance Championship Support Race).
Round 3: Dec 19-21, 2013, Bahrain, Bahrain International Circuit (Gulf Racing Festival).
Round 4: Feb 14-16, 2013, Chennai, Madras Motor Race Trust.