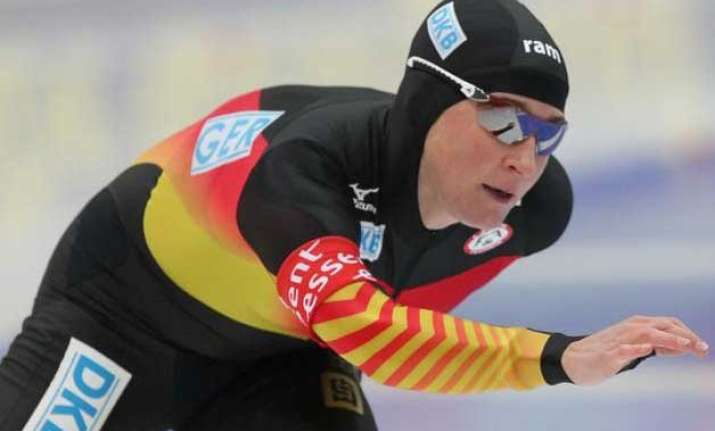 Germany: The German Olympic Committee wants to reopen the doping case of five-time Olympic speedskating champion Claudia Pechstein, saying she was wrongly banned.
A commission appointed by the Olympic committee has concluded that medical evidence on Pechstein's blood results does not prove doping.
Pechstein was banned for two years in 2009 because of irregular blood results although she never failed a drug test. The skater has always denied doping
accusations and insists her blood values are due to a genetic condition.
The German Olympic committee urged the International Skating Union to reopen the case.
A Munich court ruled recently that the 42-year-old Pechstein can proceed with a lawsuit for compensation from the ISU. With a total of nine Olympic medals,
Pechstein is Germany's most decorated Winter Olympian.