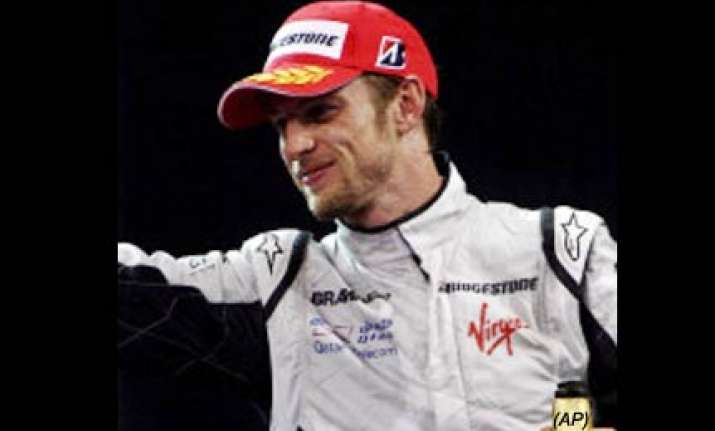 Formula One world champion Jenson Button looked set to leave the Brawn GP team, bought by Mercedes-Benz on Monday, to join Lewis Hamilton at McLaren.
The Guardian newspaper reported that Button will sign a three-year contract worth 6 million pounds ($10 million) a year to partner Hamilton and give the team a lineup of British drivers who have won the last two F1 titles. Button visited McLaren headquarters on Friday.
Brawn GP chief executive Nick Fry told the BBC earlier Monday that Mercedes' cash injection did not mean the team would raise its offer to Button, who took a pay cut to stay with the team this season after Honda pulled out of F1 because of the economic downturn.
"We've had discussions with Jenson which we think are a sensible salary and you know this is not going to change anything in that respect," Fry said. "We want Jenson to be with us but we have to recognize that Formula One is not divorced from the rest of the world. We work within a budget and if we spend the money in one area, we can't spend it in another."
Mercedes GP is reported to be focused on adding Nico Rosberg to the team, while Fry dismissed the notion it would field two German drivers.
"I can confidently say that that is totally incorrect," Fry said. "Mercedes is an international company." AP