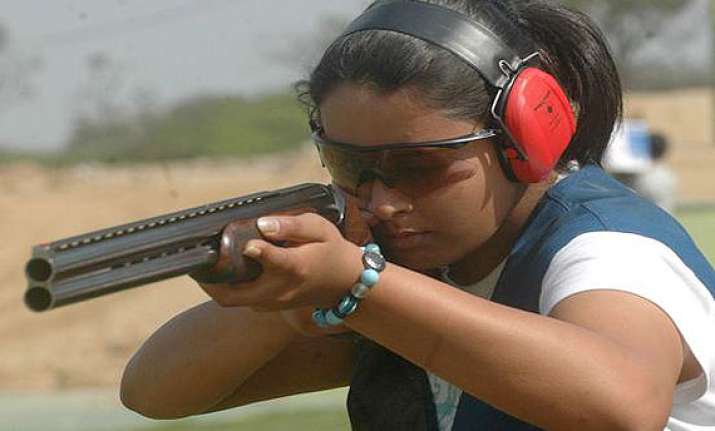 Glasgow: Indian shooter Shreyasi Singh today clinched the silver medal in women's double trap event at the 20th Commonwealth Games here, swelling the shooting team's overall tally to an impressive seven medals.
The 22-year-old Delhi girl shot 76 in the finals to ensure the second-best podium finish at the Barry Buddon Shooting Range.    
Shreyasi, whose  is the daughter of late National Rifle Association of India president Digvijay Singh, was placed fifth in the qualifying round.    
Another Indian shooter in the fray, Varsha Varman had to be contend with a fifth-place finish, despite entering the finals at third position.    
England's Charlotte Kerwood, who led in the qualification, bgged the gold medal with 80 points while countryman Rachel Parish won the bronze
With a total score of 92, Shreyasi finished two points behind first placed Charlotte Kerwood of England.
Another Englishwoman Rachel Parish took home the bronze with 91 points.
Varsha Varman, the other Indian in the fray, finished fifth with 81 points.