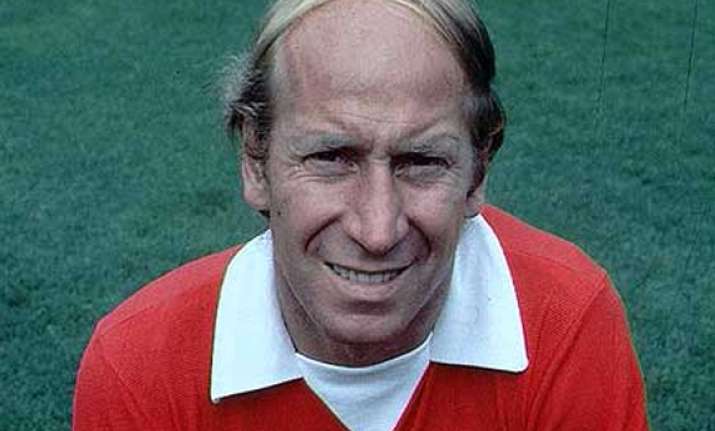 England, Jun24: England football great Bobby Charlton carried the Olympic flame as it passed Manchester United's Old Trafford stadium on Sunday.
The 74-year-old Charlton, who won the 1966 World Cup with England, was among 151 people to carry the torch from Manchester to Leeds in northern England.
Old Trafford is a football venue for the London Olympics and Charlton passed the statue at the stadium which depicts himself and fellow former United players George Best and Denis Law.
Charlton says "this is a great place and the fans have been great."
The Olympic flame arrived in Britain from Greece on May 18. A total of 8,000 people will carry the flame during its 8,000-mile, 70-day journey to the opening ceremony on July 27.