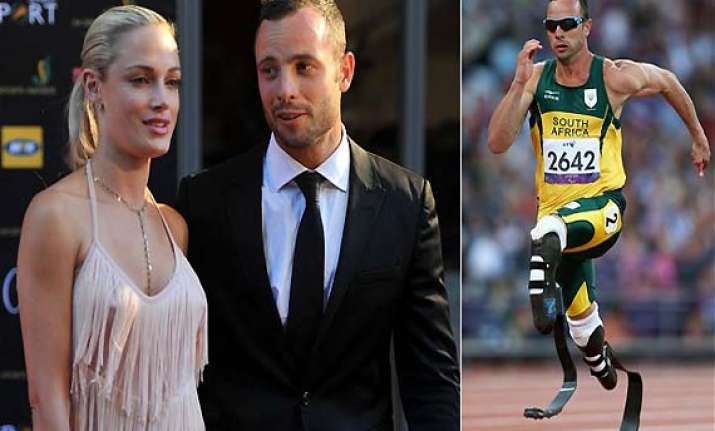 Johannesburg, Feb 14: South Africa's iconic athlete Oscar Pistorius, famously known as the 'Blade Runner', has been arrested Thursday over the fatal shooting of his girlfriend at his house in Silverlakes, Pretoria.
"Paramedics declared the woman dead on the scene and police proceeded with their investigation. The woman sustained wounds to her head and the upper body," Gauteng police spokeswoman Katlego Mogale was quoted as saying by The Times.
Media reports said that Pistorius has been arrested and taken into custody.
Pistorius's 30-year-old model girlfriend Reeva Steenkamp is being named as the victim by the local media.
Police spokeswoman Sarah Mcira also confirmed that a 26-year-old man, who they have not named, was in custody and charged with murder.
The police official said a 30-year-old woman was found dead at the luxury housing estate east of Pretoria. The victim was found to be shot in the head and the arm, and a 9mm pistol was recovered by police.
The precise circumstances surrounding the incident are unclear. Reports say Pistorius may have mistaken her for a burglar.
Pistorius, a double amputee, is Paralympic gold medallist. He was the first double amputee to run in the Olympics. The South African athlete was born without a fibula in both legs.
The South African Sports Confederation and Olympic Committee said it had been inundated with questions over the incident, but was in no position to comment.