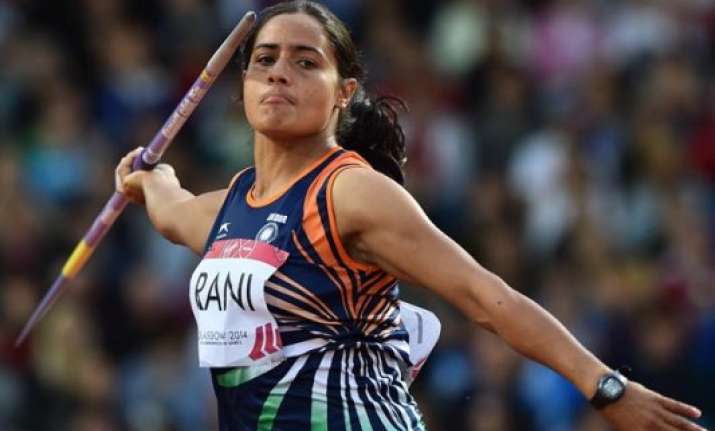 Incheon, South Korea: Annu Rani, the 22-year-old national record holder, bagged the bronze medal in Women's Javelin Throw Final at the 17th Asian Games here Wednesday.
t was Annu Rani's throw of 59.53m in the first attempt that helped her win the bronze medal. It was also rani's personal best record. She led the pack till third attempt before China's Zhang Li broke the Asian Games record with 62.42m throw in the fourth attempt. While her countrywoman Li Lingwei also made a throw of 61.07m to push Annu Rani to third place in Women's Javelin Final.
Annu Rani could not replicate her first throw as China's Zhang Li went on to make new Asian Games record as she made a 65.47m throw, sealing the gold medal for her and China. While another Chinese athlete Li Lingwei threw her best of 61.43m to bag silver medal.