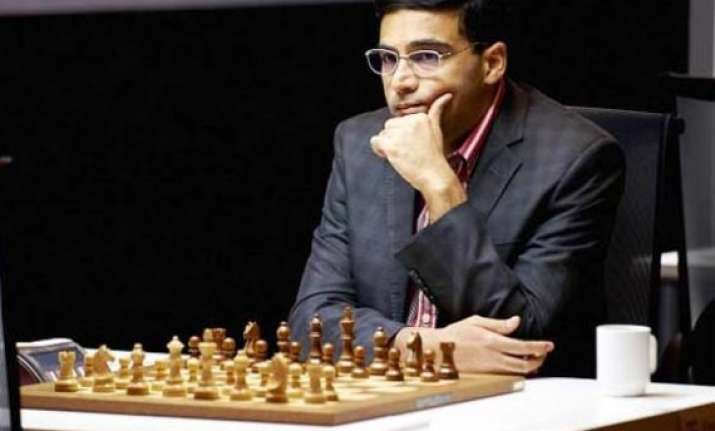 London: Five-time world champion Viswanathan Anand played out an easy draw as black against Vladimir Kramnik of Russia in the first round of the London Chess Classic here today.
After finishing joint third in the rapid open tournament, Anand showed deep preparation in the first classical game here and this was a good beginning for the Indian ace as he was not bothered at all with the black pieces at London's Olympia Conference Centre.
The six-player five-round tournament saw local star Michael Adams emerging as early leader following a hard-earned victory over world number two Fabiano Caruana of Italy. The other game between Hikaru Nakamura of United States and Anish Giri of Holland was a tame draw without much action on the board.
With three points under the soccer-like scoring system, Adams enjoys a two point lead over Anand, Kramnik, Nakamura and Giri while Caruana will hope to open his account when he meets Anand in the next round.
Anand showed that he had prepared well against former world champion Kramnik. It was a Semi Slav Botwinnik wherein Kramnik went for the most principled variation and high tactics already mentioned in the theoretical books ensued for a long time.
Sitting in the main commentary hall, Garry Kasparov was seen analysing this game.
"We had this position on board (after Kramnik's 26th move) almost 20 years ago (in analysis) and we thought no one will ever play it like this, black can only draw or lose," said Kasparov while the game was still going on.
However, as was clear, Anand was still in his preparation at this point as Kramnik could do no better than reach a level rook and pawns endgame where the draw was a just result after 45 moves.