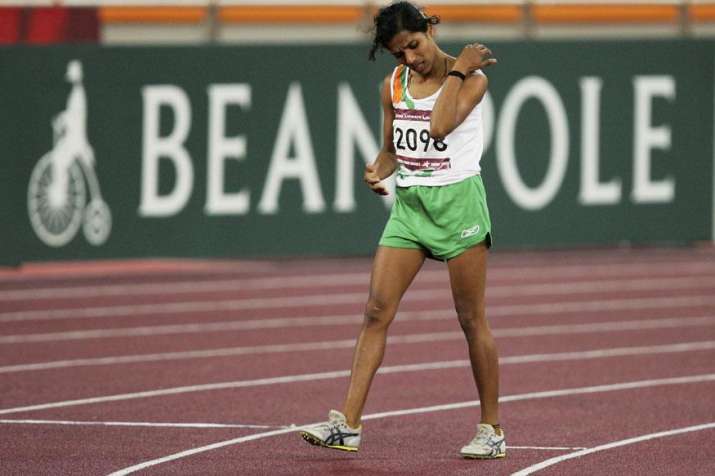 Indian female marathoner OP Jaisha today rejected allegations levelled against her by Athletics Federation of India (AFI) which accused her of refusing to avail energy drinks and water during the Rio Olympics marathon.
"Why would I say such a huge lie, when I have never complained even once in my entire sports career? I can't fight against the government or AFI, but God and I know the truth, and I owe that to sports," OP Jaisha said.
Demanding a thorough enquiry into the entire episode, Jaisha took strong objection to the statement issued by the AFI which accused her of refusing personalised drinks.
"How would the representatives of  "Athletics Federation of India" know the truth if they were not even there? There are cameras everywhere now, they should check the cameras and they will get the answer," Jaisha said.
"I am sure that had something grave happened to me, AFI would have still said that OP Jaisha didnt avail refreshment," she added.
33-year old OP Jaisha had collapsed at the finish line of 42-km marathon. Jaisha  alleged that she had to run without any support from Indian officials as they were missing from the desks put up by different countries to provide energy drinks, water and other refreshments to their athletes.  
Every country is entitled to place a desk every 2.5km to offer their athletes liquids during a marathon. However, Jaisha alleged that no Indian official was present at the desk and she had to rely on official Olympic counters placed at a distance of 8km each.
AFI on Tuesday had issued a statement refuting allegations levelled by OP Jaisha. The statement issued by AFI alleged that both OP Jaisha and Kavita Raut, participating in 42-km marathon, refused to avail personalised drinks offered to them.
"In this case, the two athletes, Ms Jaisha and Ms Raut declined the offer and informed the Indian Team Manager that they didn't require personalised drink, and if at all they required it during the race, they would use the drinks available at the water booth and refreshment booth provided by the organisers," the AFI statement said.
"Therefore, it is an incorrect statement made by Ms O.P. Jaisha that the Indian officials accompanying the team did not provide her water or any other form of tonic drinks," the statement added.