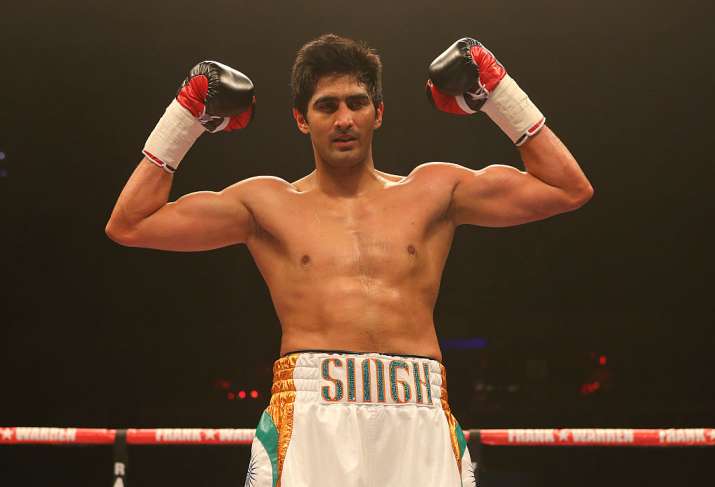 Indian boxing star Vijender Singh's clash against Briton Lee Markham for the Commonwealth Super middleweight title was on Friday postponed after the latter pulled out due to injury.
The fight was scheduled for July 13 and would have given Vijender a shot at his third title after having claimed the WBO Asia Pacific and Oriental Super Middleweight titles. Vijender is currently in Manchester.
"Lee has pulled out citing injury. Vijender's UK promoters -- Queensberry Promotions -- tried to find an opponent for him to fill in the July 13 slot but that did not work out," an official from Vijender's India promoters, IOS Boxing, told PTI.
"A new opponent is being looked for and the revised dates for the fight will be announced soon. Markham's pullout was communicated to us by his promoters but the exact nature of his injury is not known to us," he added.
Markham had the experience of 22 fights, 17 of them wins, under his belt compared to the 10 victorious outings by the former Olympic bronze-medallist Indian.
The fight would have been Vijender's first in six months since he successfully defended his twin titles in the clash against Ghana's Ernest Amuzu in Jaipur.
The Commonwealth title is without a holder since January after reigning champion Rocky Fielding decided to vacate it in pursuit of the European belt in the same weight category.
Fielding would have been a formidable opponent for the Indian as he has lost only one fight in a total of 27 professional appearances.
Vijender is continuing to work with his British trainer Lee Beard, who has been his guide ever since he took the professional plunge back in 2015.