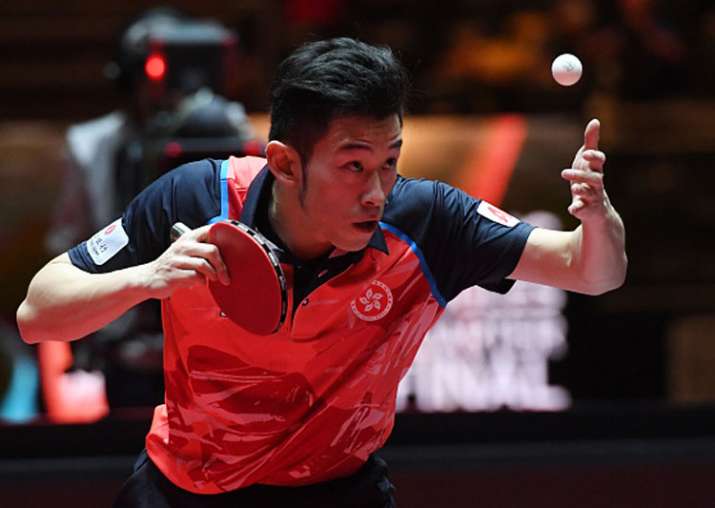 Top Indian paddlers will rub shoulders with the best in business as Ultimate Table Tennis (UTT), country's first ever professional league, kicks off in Chennai on Thursday. Table tennis has become the latest sport in India to jump on the Pro league bandwagon after badminton, football, hockey, wrestling and kabaddi, aiming to raise profile of the racket sport in the country.
Unlike other city-based leagues, UTT will have six franchise-based clubs fighting it out for top honours.
What is expected to give the venture a big fillip is that all matches will be broadcast live with film star Amir Khan being the league's biggest ambassador.
While the top Chinese players have given the project a miss, one can still expect some high-quality table tennis from the likes of men's world number 8 Wong Chun Ting of Hong Kong and women's number nine Han Ying of Germany, who are headlining the field.
The first match of the opening leg here will see RP-SG Mavericks, featuring Indian ace Sharath Kamal, Stefan Fegerl and Sabine Winter, take on Falcons TTC comprising Wu Yang, Lee Ho Chong, Par Gerell and Sanil Shetty.
The other franchises in the fray are Shaze Challengers, Dabang Smashers TTC, Maharashtra United and Oilmax-Stag Yodhas.
Eight matches would be played in Chennai from July 13 to 20 before the league moves to Delhi (July 21 to 25). The final leg would be held from July 26 in Mumbai.
A foreign coach and Indian coach will be with each franchise with the matches being played in a best of three format, different to the best of seven and best of five played on the international circuit.
The list of foreign coaches includes Elena Timina, Peter Engel, Ilija Lupulesku, Francisco Santos, Joao Geraldo and Ferenc Karsai.
Speaking ahead of the tournament, India number one Sharath said he was excited to play in his own backyard, years after playing leagues in Europe.
"I think personally as far as Indian players are concerned, it's a very good platform where we play foreign players and we ll also play one of the mixed doubles, so we ll have enough matches where the Indians are also playing against the foreign players," said the world number 43.
Former national champion Kamlesh Mehta, who is one of the brains behind the league, said UTT was a dream come true with ground work having started two years ago.
"It is finally happening. There were naturally some teething issues but we are off the blocks. The biggest challenge was to convince foreign players to come and be part of the league.
"When they go back and give positive feedback to their teammates, I am sure more players in the future will be part of the league," Mehta, who is a director with league organisers 11Even Sports, told PTI.
UTT was originally planned to take place last year but was postponed due to the Rio Olympics.