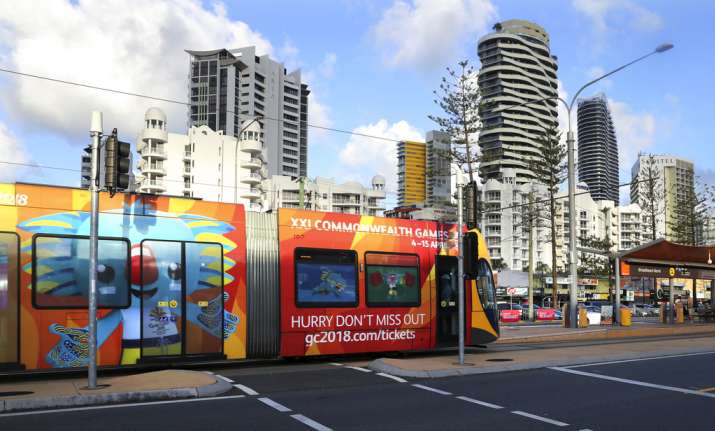 The needle controversy that has marred India's build-up to the Commonwealth Games has reached the doorsteps of the Commonwealth Games Federation (CGF) court which is hearing the matter, specifically cleared of any doping violation.
"The CGF Medical Commission has concluded its investigation into the alleged violation. They have escalated the matter to the CGF court. Following the hearing a decision will be made. Please wait till the final hearing. We will provide full overview of what happens," CGF CEO David Grevemberg said in his daily media briefing this morning.
"For clarification, this matter is not defined as an anti-doping rule violation, but rather as an infringement of the CGF's No Needle Policy, which has been introduced by major events organisers to ensure best medical practices," he added.
The CGF has stoically refused to name the national association or the athlete involved in the controversy which flared up after syringes were discovered at the Games Village on Saturday.
Speculation is rife that the country involved is India with a top official of the contingent yesterday confirming to PTI that syringe was used to inject multi-vitamins into a fatigued athlete.
The dope tests that followed the discovery of syringes have been negative, giving the concerned association, presumably India, massive relief.
However, sanctions such as a warning or fine could be placed by the CGF court for violating the no needle policy of the Games.
"The CGF court has the powers to put sanctions on individuals and federations. It looks at the impact of the violation. It will take an assessment of the evidence presented by the medical commission and then take appropriate action. I don't want to pre-empt what action it might take. We will continue to be vigilant," said Grevemberg.
The CGF's No Needle Policy is relaxed only for athletes requiring prescribed medication or nutritional supplements under the supervision of a medical practitioner.
However, the CGF insists that athletes should take prior permissions, failing which can result in unspecified sanctions.