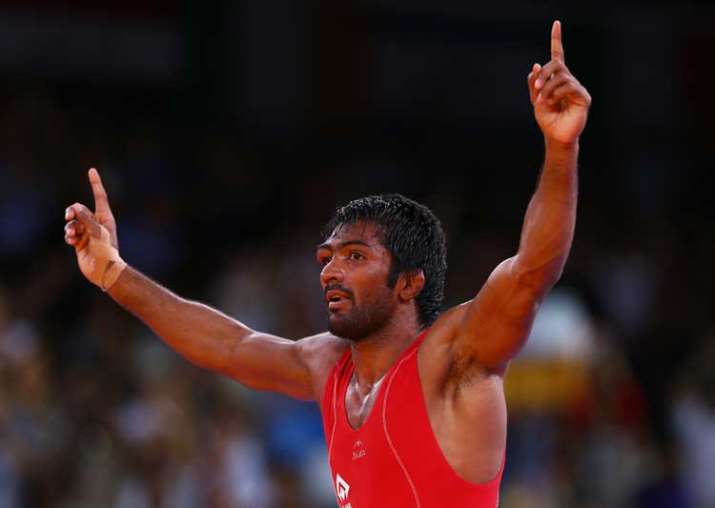 Olympic Bronze medallist wrestler Yogeshwar Dutt has asserted that every Indian, without any doubt, should stand for the National Anthem.
"It is very saddening that even today the Nation Anthem is a debatable issue in our country. I think that every Indian undoubtedly should stand to respect it," Yogeshwar told ANI.
He further said that it was very disappointing that the soldiers sacrifice their lives for the nation on the border and we debate over such topics.
Dutt's reaction came after the Supreme Court on Monday refused to modify its earlier order in connection with playing of National Anthem in movie theatres.
The court observed that not singing National Anthem at the movie theatres was not a sign of anti-nationalism.
The court, on November 30, 2016, had made it mandatory for movie halls to play the National Anthem before the screening of movies.
It had later clarified that movie watchers would not be obliged to stand for the anthem if it is part of the film that is being screened.
There have since been numerous incidents where people have been harassed at movie halls for not standing during the anthem.