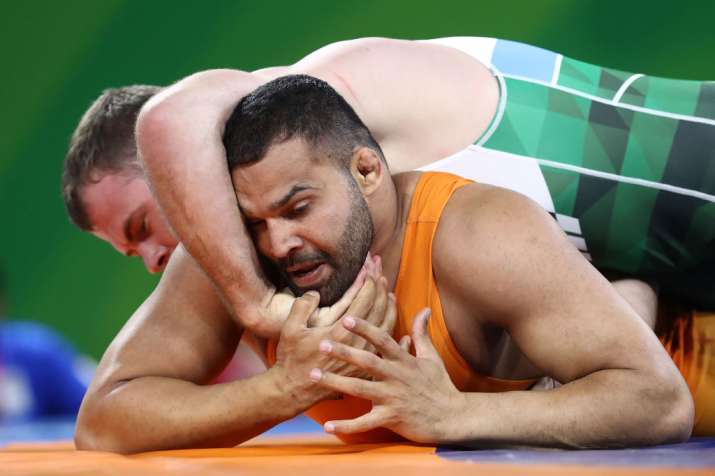 Indian wrestler Mausam Khatri failed to make use of his wealth of experience as he settled for a silver medal after losing his final bout against South Africa's Martin Erasmus in the men's freestyle 97 kg event at the 21st Commonwealth Games in Gold Coast on Friday.
The 27-year-old from Haryana couldn't overpower 23-year-old Erasmus, who looked in better control and won the match by technical superiority after the scores were 12-2 in his favour at the Carrara Sports Arena in Gold Coast.
In the run-up to the final, Khatri had secured wins over Cyprus' Alexios Kaouslidis in the 1/4 final and Nigeria's Soso Tamarau in the semifinal.
A bronze medallist in the 2010 Asian Games, Khatri also won the Commonwealth Championship twice - in 2009 and 2011.
He also has a silver from last year's edition at Johannesburg.