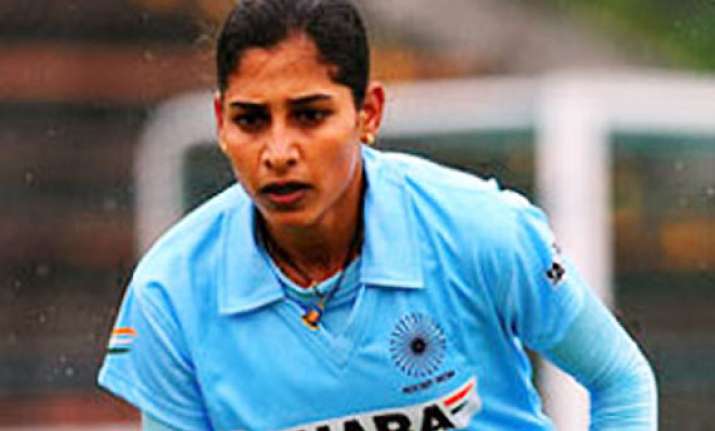 New Delhi, Sep 10: Ritu Rani will lead the Indian team in the Women's Electric Ireland Hockey Champions Challenge 1 Dublin from Sep 29 to Oct 7 at the National Hockey Stadium in the University College Dublin.
Defender Kirandeep Kaur has been appointed the vice-captain for the tournament that will be newly-appointed chief coach Neil Hawgood's first assignment.
Ritu said the team is eager to compete with teams that had taken part in the recent Olympic Games.
"We have worked very hard during the camp in Bhopal under the supervision of Chief Coach Neil Hawgood and Exercise Physiologist Ben Dascombe. We are confident we will compete hard and do our best against quality opposition," she said.
Hawgood said he is looking forward to the Champions Challenge 1.
"I have shared my vision of enhancing an already attractive style of hockey that will balance out the attacking ability - and that that is naturally within this group - and to have a defensive side of the game that is as well respected as our attacking side," Hawgood said.
Besides India and hosts Ireland, the other participating teams are Australia, Belgium, Scotland, South Africa, Spain and the US.
World no.7 Australia, which finished fifth in the Olympics, is the highest ranked team in the tournament.
South Africa, Belgium and the US finished 10th, 11th and 12th. India are ranked World No.12 and are ahead of Spain (13), Ireland (15), Scotland (19) and Belgium (14).
The winner of the event will join Argentina, England, Netherlands, Germany and Japan in the Women's Hockey Champions Trophy 2014 to be played in Argentina.
Goalkeepers: Yogita Bali, Savita
Defenders: Jaspreet Kaur, Sushila Chanu, Kirandeep Kaur (vice-captain), Deep Grace Ekka, Deepika, Joydeep Kaur
Mid-fielders:Ritu Rani (captain), Vandana Katariya, Monika Malik, Chanchan Devi, Poonam Rani, M.N. Ponnamma
Forwards: Roselin Dung Dung, Soundarya Yendala, Lily Chanu, Anupa Barl