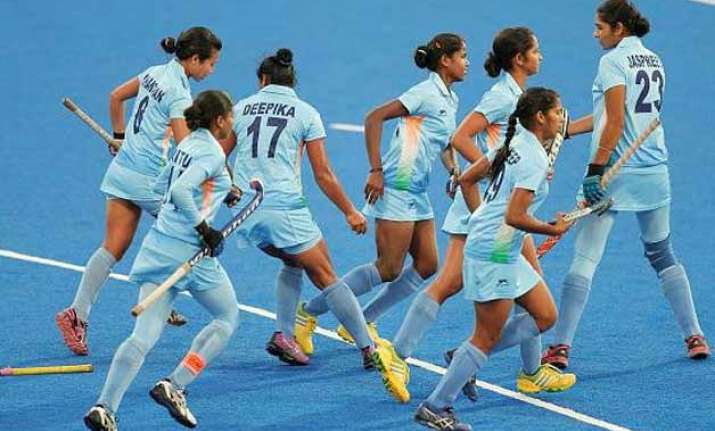 Breda (The Netherlands): India lost 0-1 to the Netherlands in their first match of the women's Volvo Invitational Under-21 hockey tournament here on Sunday.
The Netherlands managed to win through Carmen Wijsman's field goal in the 33rd minute even though the Indians fought hard.
Both the teams started positively. While the Indian team maintained pressure on the opponents, it even ensured that the opponents remain at bay. 
When it seemed that the session would end in a dry run, Wijsman broke the deadlock with a field goal in the 33rd minute.
The second half saw a similar story as both the teams continued putting pressure on each other. While the Netherlands were looking at doubling their lead, India were aiming at the equaliser. 
But at the end of the second session, it was the defence of both the teams that proved stronger as they restricted each other's attack, resulting in no goals. But the hosts won the match 1-0.
Rani Rampal-led India will play their next match on Tuesday against Germany.
According to the data furnished by the commerce and industry ministry, imports during the month under review fell by 13.40 percent at $33.12 billion.
Exports remained almost static compared to May's figure of $22.34 billion, continuing the declining trend for the sixth straight month, caused by the global economic slowdown, fall in crude oil prices and appreciation of the rupee.
Cumulative exports for the period April-June 2015-16 at $66.69 billion registered a 16.75 percent decline over that in the corresponding quarter ($80.11 billion).
Earlier this month, the FIEO warned that the continuing decline in exports would result in layoffs, besides putting pressure on the current account deficit (CAD).