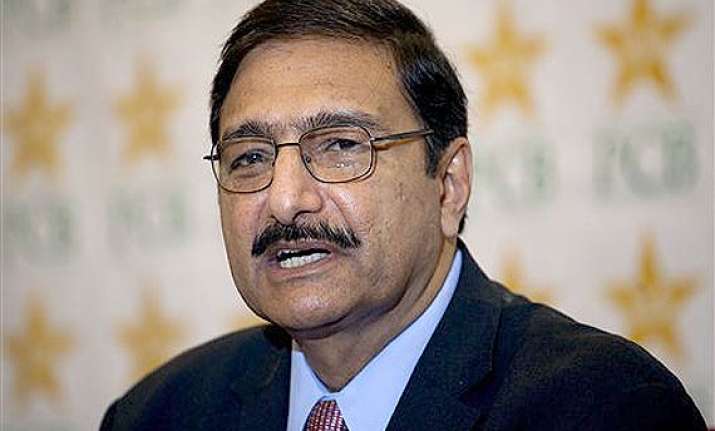 ISLAMABAD : The turmoil in Pakistan cricket deepened Saturday when the Islamabad High Court invalidated a government decision to form its own management committee of the Pakistan Cricket Board. The court decision means Zaka Ashraf will be back as PCB head for the second time this year.
Prime Minister Nawaz Sharif, who is the patron of the PCB, issued a notification in February that removed Ashraf and formed an eight-member committee which later elected Najam Sethi as PCB chairman.   
Judge Noor-ul-Haq Qureshi on Saturday nullified the government's move to supersede the governing board after Sethi sacked dozens of PCB employees, who had challenged their termination in the court.   
"In natural legal interpretation of judge's ruling he (Ashraf) is back as PCB chairman," Ashraf's lawyer Afnan Karim Kundi told The Associated Press.   
Ashraf was first restored in January by the IHC after he was suspended last year on the grounds of not holding transparent elections for PCB chairman.   
Just hours before Qureshi's ruling, Sethi chaired a management committee meeting in Lahore where he announced he has written to the Ministry of Inter-Provincial Committee over a date for fresh elections after Sharif approves the amended constitution.   
Sethi was appointed for a minimum period of four months and his prime objective was to amend the PCB constitution and hold fresh elections.   
Sethi removed former captain Aamir Sohail as chief selector soon after he took over and made several key decisions that included the appointment of a new national team selection committee, Waqar Younis as head coach, Mushtaq Ahmed as spin bowling consultant and former Zimbabwe batsman Grant Flower as batting coach.   
Ashraf told private television channels in Pakistan that he was "happy to be back as PCB chief" and will take over once he receives detailed order of the judgment.