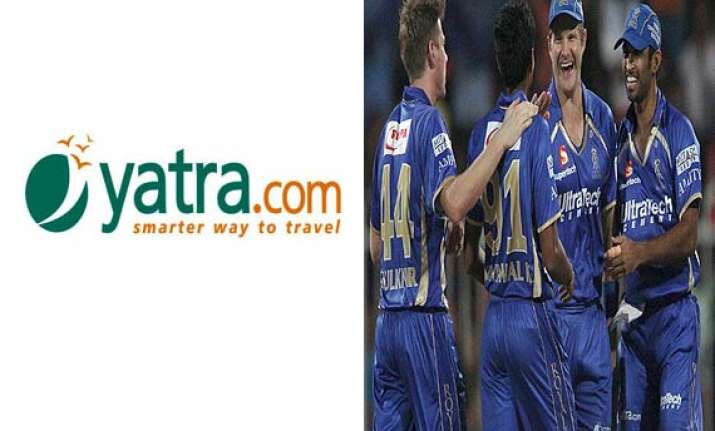 New Delhi: Online travel agency Yatra.com Tuesday announced its collaboration with Indian Premier League (IPL) team Rajasthan Royals as their Official Travel Partner.
Through its association with IPL, Yatra.com aims at reaching out to millions of fans by leveraging the cricket fever in the country.
Commenting on the association, Dhruv Shringi, CEO, Yatra.com said: "We are delighted to partner with Rajasthan Royals and ride the IPL wave this season. Yatra is about creating 'happy travellers' and offering complete commitment and dedication to customers and partners. This partnership is a great fit as the Rajasthan Royals brand ethos resonates closely with our own."