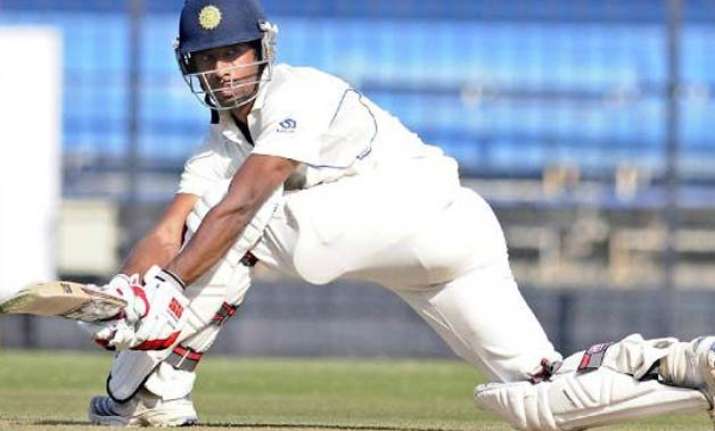 New Delhi: Being Mahendra Singh Dhoni's understudy for the past four years has taught Wriddhiman Saha the virtue of patience and he said Dhoni had predicted after walking into Test sunset that the current bunch will form the core of the Indian cricket team for the next 7-8 years.
"MS addressed us in the dressing room after his retirement and told us that 'this is the core of the Test team that will remain for the next 7-8 years'. We should all try and perform to the best of our abilities and grab the chances that come our way," Wriddhiman told PTI from the sidelines of Bengal team's training session at the Mohan Meakin ground in Ghaziabad ahead of their Ranji Trophy match vs UP.
The 30-year-old said that he received a lot of encouragement from Team Director Ravi Shastri and chief coach Duncan Fletcher as well as his teammates.
"Both Ravi Shastri and Duncan Fletcher were very supportive once MS announced his decision to retire from Tests. They had a lot of encouraging words for me before the Sydney Test as well as the first Test in Adelaide where the skipper was out due to injury. Their mantra was simple. Be positive and enjoy each and every minute," said Wriddhiman, who has now played four Tests including three in Australia.
When asked if the pressure is less on him now that Dhoni has retired from the five-day format, Wriddhiman replied, "I have never ever thought like that. You don't play cricket thinking that there will be comparatively lesser competition that what it was before. The opportunity is there for everybody and whoever performs will play. For me, I used to work hard even when Dhoni was playing Test cricket and it won't even change now."
Wriddhiman is an introvert but there is this dry sense of humour which would have everyone in splits.
Asked if he found the domestic bowling attack easier to handle after coming back from Australia (he scored 166 vs J&K in last game), he replied with a straight face, "Actually, it was difficult, I must admit! Because in Australia, the deliveries bowled at 140-145 kmph on average was hitting the bat much earlier. The moment I came back, the speed was 20 kmph less and I was trying to reach towards the ball and still can't hit it.