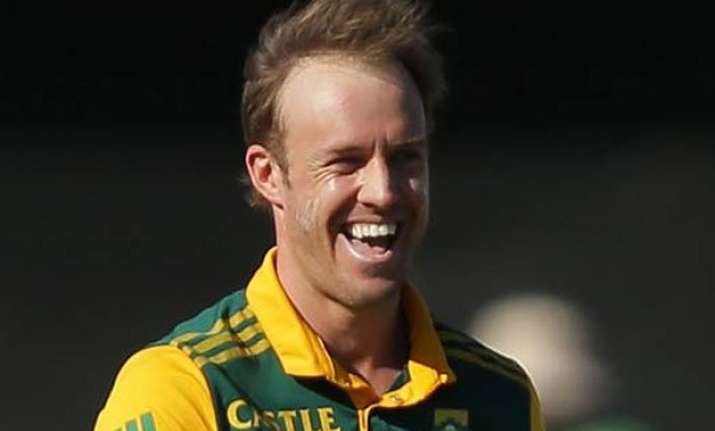 Melbourne: Not among the most renowned players of spin but South African captain A B de Villiers said his side is not too worried about the problems that Indian off-spinner Ravichandran Ashwin could pose during their second group encounter in the ICC Cricket World Cup here on Sunday.
"Ashwin is a wonderful bowler. They've got some other match winners, as well. We've played spin really well over the last five years. In fact, it's definitely not a weakness of our team," De Villiers made it clear at the media conference on the eve of match.
"I am not saying that Ashwin can't win them a game as we know what all he's capable of. We have got respect for him and his abilities as a bowler. But it's not in the area we're worried about
"We're just going to go play out there. We know that their spinners are dangerous players. They can all turn the game around for India. It's a matter of just really applying yourself out there, getting used to the conditions, and then when you get yourself and you get a bit of momentum behind you, then to make it count," he explained.
De Villiers made it clear that his strike bowler Dale Steyn will prove to be a handful in the tournament unlike IPL, where the South African skipper himself, playing for RCB has punished the speedster, donning the Hyderabad jersey.
"Look, it's a different format of the game, and it's completely different conditions, very small fields in India, slow wickets. It's completely opposite to what you can expect in India. It is quicker wickets over here, bigger fields. He (Steyn) will be a handful in this tournament," he said.
For De Villiers, it's a non-issue as to whether India will be charged up as they are meeting them on the back of a convincing win against Pakistan.
"I'm not too worried about other teams' results, even though we are part of the whole tournament, and it does influence us. I've encouraged the guys not to take part in too much of the other cricket going on. We know India are still the world champions. We know they are an incredible cricket team, so the respect factor is definitely still there, and the respect for us towards them as a cricket team is definitely there.
"Whether they have won or lost, it would not have changed a lot in our planning and preparation going into this game. We know they're a very dangerous side, and we're going to play accordingly and hopefully come out on top," the Proteas skipper said.