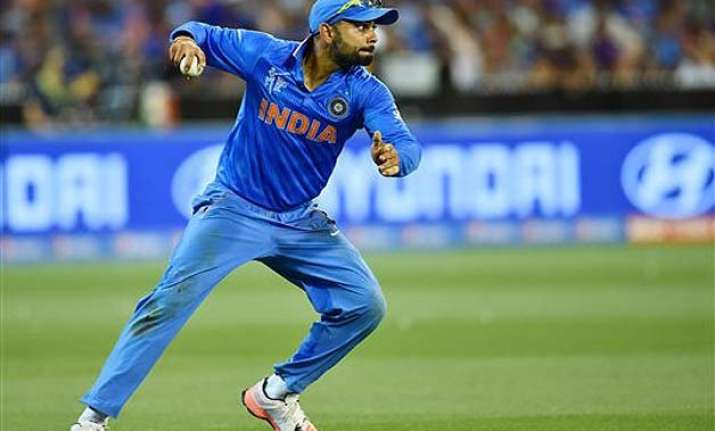 Auckland: Zimbabwe coach Dav Whatmore says Virat Kohli is one of the few players who have realised their potential after showing initial promise but the young India Test captain still has a long way to go.
Whatmore was the coach of the India Under-19 team when Kohli and Ravindra Jadeja were emerging as the next batch of India prospect.
Come Saturday, Whatmore will be trying to stop Kohli from demolishing his inexperienced bowling attack but that did not stop the former World Cup winning coach of Sri lanka from being liberal in his praise for the two players.
"Like with any young player, when you are involved with their (Kohli, Jadeja) development, it's always nice to see their progress. To be honest, I was only with them for a short period of time and the time I spent there was totally enjoyable," Whatmore told media on the sidelines of Zimbabwe's practice session at the Eden Park on Thursday.
"It wasn't difficult to see that they had the potential to go on and it's very pleasing to see that they have realized that potential but you know, there's still more to do."
Whatmore did not give too much importance to Kohli's volatile temperament which has been much discussed of late.
For Whatmore that's an extension of his confidence as he can match his aggression with performance.
"Well, he's (Kohli) a confident lad and he was confident also as an U-19 captain. There are plenty of examples of confident young players, who don't follow up and follow through but he (Kohli) certainly has," said Whatmore, who was the chief coach of the Kohli-led India colts side that won the junior World Cup in 2008 in Kuala Lumpur.