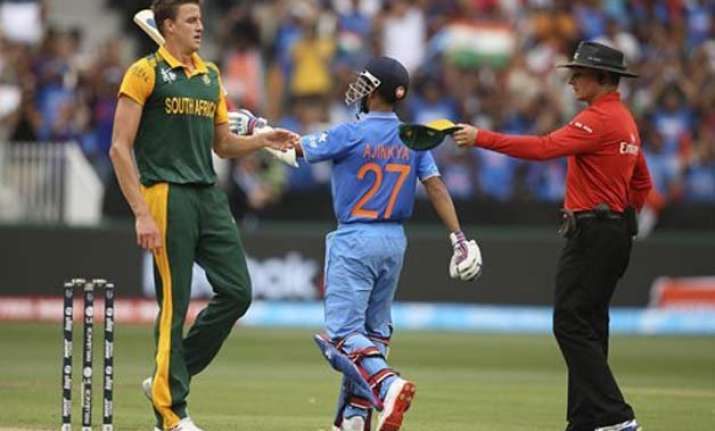 Melbourne: As if not enough with their embarrassing 130-run loss to India, South Africa were today fined for maintaining a slow over-rate during their World Cup group match against Mahendra Singh Dhoni and his men at the MCG here.
ICC Match referee Jeff Crowe found the South Africans fell one over short after time allowances were taken into consideration in the Group B clash yesterday and docked captain AB de Villiers 20 percent of his match fee and 10 percent for each of the remaining players of the team.
31-year-old de Villiers now runs the risk of being suspended from one match during the World Cup if South Africa are fined a second time before the final.
"In accordance with the ICC Code of Conduct for minor over-rate offences, players are fined 10 per cent of their match fees for every over their side fails to bowl in the allotted time, with the captain fined double that amount," the ICC said in a release.
The ICC's number one ODI batsman, de Villiers entered the World Cup with a minor over-rate offence he accrued in the first Carlton Mid ODI against Australia in Perth in November, last but like all players had his slate wiped clean for the tournament.