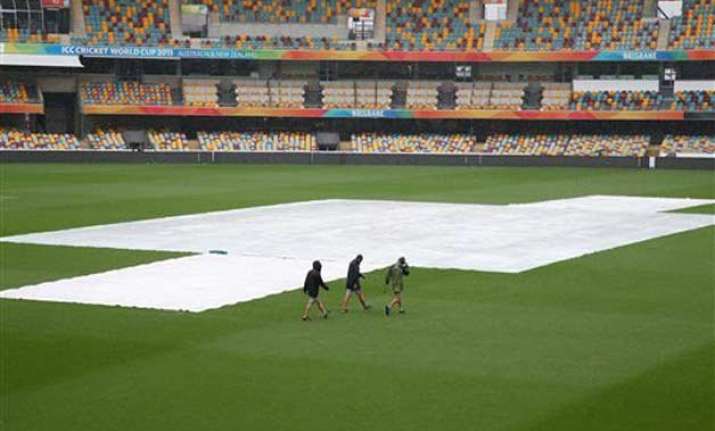 Brisbane: The cricket World Cup match between Australia and Bangladesh has been delayed after heavy rain drenched the Gabba ground in the aftermath of Tropical Cyclone Marcia.
Marcia, a category five storm which slammed into the Queensland coast late Thursday causing widespread devastation, had been downgraded to a tropical low yesterday.
The match has been in serious doubt for the past few days and even if it happens today, it is expected to be a curtailed game. The toss between the two captains is yet to happen.
If the Pool A match is called off before each side has faced 20 overs, a no-result will be declared and the teams awarded a point apiece.
Australia captain Michael Clarke was set to return to the team after missing the co-hosts' opening 111-run win over England in Melbourne last weekend as he continued to recover from his long-standing hamstring injury.