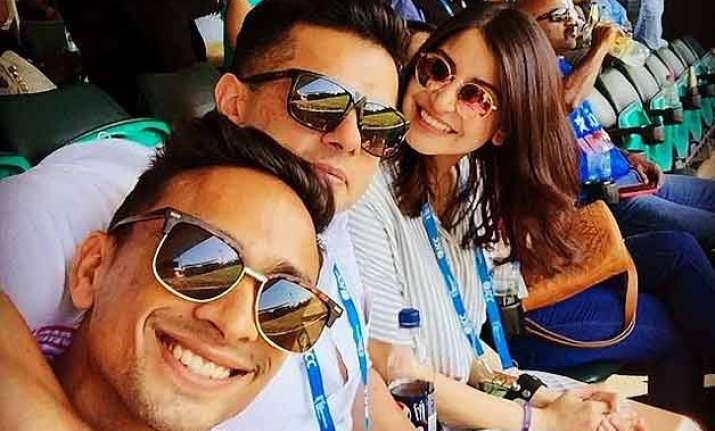 Anushka Sharma was at Sydney Cricket Ground cheering for team India and her beau Virat Kohli but sadly all her cheering didn't help as Virat Kohli lost his wicket to a short ball by Mitchell Johnson.
According to sources, Anushka entered Member's pavillion through a secret entrance to avoid the glare of mediapersons waiting to catch a glimpse of the Bollywood star.
Anushka was seen sitting with one of her friend and manager of Virat Kohli in Member's pavillion. If a batsman bats while facing Don Bradman stand then the Member's pavillion will be at the third man region.
Interestingly Virat Kohli was also fielding at the third man area for a number of overs  and interestingly  also spilled a catch of Aussie wicketkeeper Brad Haddin of the delivery of Mohit Sharma during the final overs while Australia were batting.
Virat also opened his account by playing in the third man region while he was batting for India but sadly the stay for India's vice-captain at the crease was short lived as he was dismissed soon after while Virat was trying to play a pull shot.