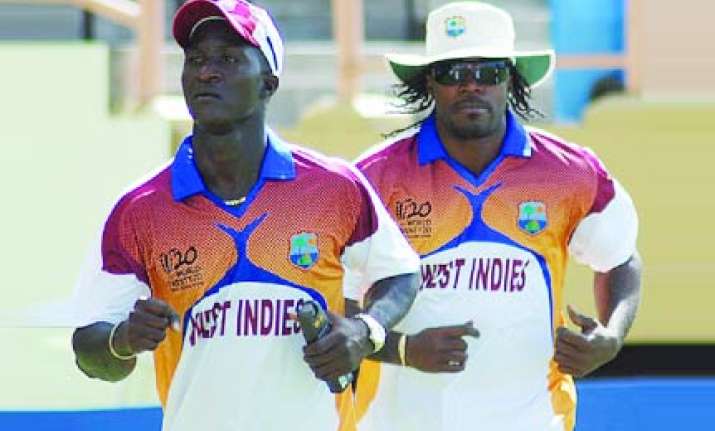 Kingston: West Indies cricket captain Darren Sammy says he expects support from former skipper Chris Gayle, whom he replaced this week in a team shakeup.
"Over the years, Chris and I have had a good relationship and I see no reason why it shouldn't continue, " the 26-year-old Sammy told reporters during a news conference in Jamaica's capital, Kingston.
Gayle was removed as West Indies cricket captain on Sunday and replaced by all rounder Sammy in a surprise announcement by West Indies selectors.
Sammy will lead a 15-man West Indies squad on a three-test tour in Sri Lanka starting next month. The revamped team includes four players without test experience.
West Indies cricket coach Ottis Gibson said on Wednesday that his side will be playing to win when the youthful squad tours Sri Lanka.
"Sri Lanka is obviously a tough place to play cricket but we've chosen a team we think will move West Indies cricket from where it presently sits, " Gibson told reporters.
Gibson also said veteran batsman Ramnaresh Sarwan was omitted from the touring squad, saying he needed to get into better shape.
Opening batsman Gayle, who was made captain in 2007, has been included in the squad to play Sri Lanka.
Gayle and other senior players have had contractual differences with West Indies selectors in recent times, with Gayle and all rounder Dwayne Bravo turning down central contracts last month. AP