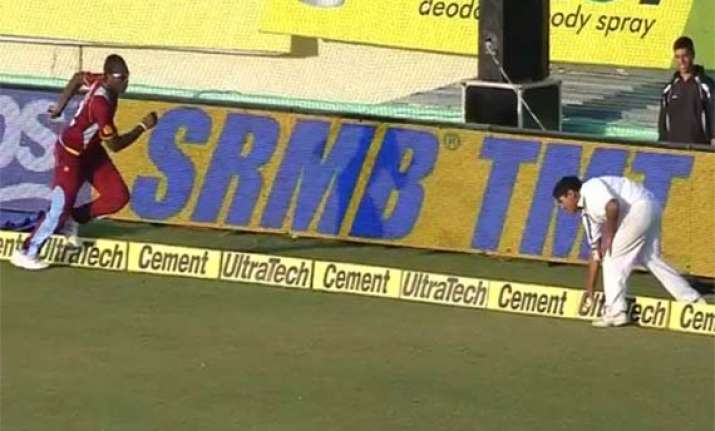 New Delhi: An excited ball-boy during the 4th ODI between India and West Indies costs Suresh Raina a boundary when he stopped the ball from reaching the boundary on Tuesday.
The incident occurred in the 38th over when Raina and Kohli were driving India to a strong position in the match. Jerome Taylor bowled a short-pitch delivery which was pulled fiercely by Raina to midwicket.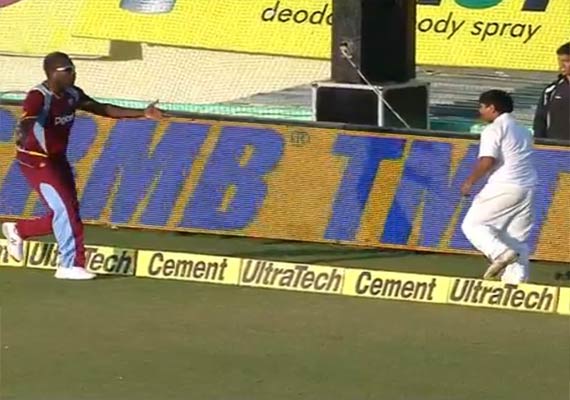 The ball seemed racing towards the boundary. Andre Russel while chasing the ball tried to block it with his right leg. Despite his efforts, the ball looked like hitting the fence but the ball boy took the matters into his own hands and stopped it.
The players were not happy with the incident and the umpires after consulting with each other decided to hand only 2 runs to Raina.
This moment will be memorable for that ball-boy but for wrong reasons.
Watch video