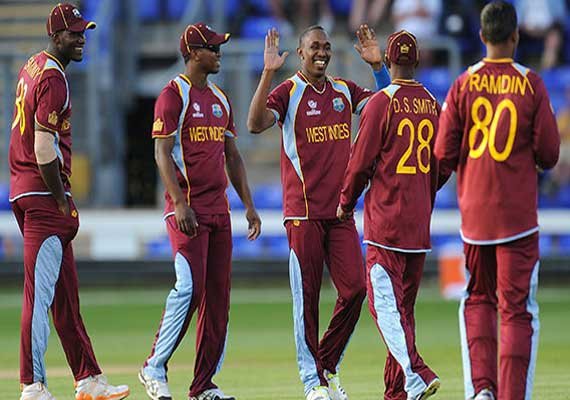 Sydney: John Harden, 2015 Cricket World Cup chief executive, has said he is confident that the former champions West Indies will appear at next year's event in Australia and New Zealand.
Harden offered his assurance as the cricketing world continues to debate the fallout from the West Indies' decision to controversially cut short their tour of India, reports CMC.
The West Indies abandoned their India tour this month over an internal pay dispute, despite a fifth and final One-Day International (ODI), a Twenty20 match and three Tests still to be played, losing the five-match ODI series 2-1.
The Board of Control for Cricket in India (BCCI) responded by suspending all future tours involving the West Indies as well as taking legal action against the WICB, a move that could have a devastating financial impact on the sport in the region.
The situation has raised doubts as to whether the Caribbean side will be able to fulfil their upcoming international engagements, including a tour of South Africa followed by the World Cup.
"We see that everyone's very focused on resolving the situation as quickly as possible," Harnden said Tuesday.
"We've got 108 days until the World Cup and from our point of view I've no doubt the West Indies will be here and entertaining the crowd as only they know how."
The World Cup begins Feb 14, with New Zealand facing Sri Lanka in Christchurch and England facing Australia at the Melbourne Cricket Ground.
Harnden said there was a contingency plan in place for a West Indies no-show but doubted it would be needed.
West Indies are scheduled to open their campaign against Ireland in Nelson, New Zealand, Feb 16 and also play defending champions India, South Africa, Pakistan and Zimbabwe and the United Arab Emirates in Pool B.