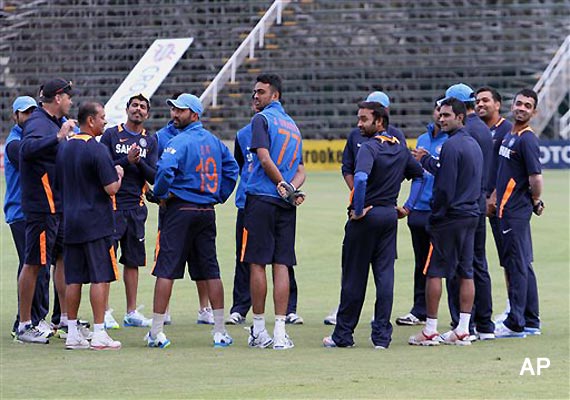 Harare, July 23: Zimbabwe coach Andy Waller hoped that his side will surprise India like they did last time as the two teams face-off in a five-ODI series starting here Wednesday.
The series is Waller's first international assignment with the Zimbabwe team as the head coach.
"All along we've prepared and hoped we might surprise them in one of the games. You've got to be realistic, but as long as we're competitive and do the best we can," waller was quoted as saying.
Waller said the boys are excited about the series as it will be a great experience for them.
"Our guys are hugely excited about this. It's a great experience for them, and we've been preparing knowing that the best side in the world are coming. I think the guys are up for it. Hopefully all the hard work we've put in in the last nine weeks is going to pay off," he said.
Waller also revealed that veteran left-arm spinner Ray Price, who is expected to end his career after the series, is part of the Zimbabwe squad.
"Price is in the squad, I don't know why he wasn't named in the original list," said Waller.
Price, 37, has played just one ODI this year and with national national contracts up for renewal soon, it looks like it would his farewell series. Price has played 140 ODI games for Zimbabwe since making his debut in 1999.
With some of the top Indian stars missing in action, Waller said Zimbabwe was not considering the squad a depleted one.
"I think they've just got so many players," he said. "With the new guys who've come in, I don't think there's a huge difference to be honest. We know that they're all very good cricketers, so we don't look at it like a weakened attack at all."
Waller said the Harare Sports Club, where the first three ODIs will be played, will be a paradise for batsmen, unlike the one in Bulawayo, which will host the last two matches.
"We're not shaken at all. It was quite an interesting wicket [at Country Club], quite a difficult wicket. I think the guys are actually quite positive about it, because they were a damn good bowling side. And I think we know it's a lot harder batting on the wicket there than it will be at Sports Club," he said.