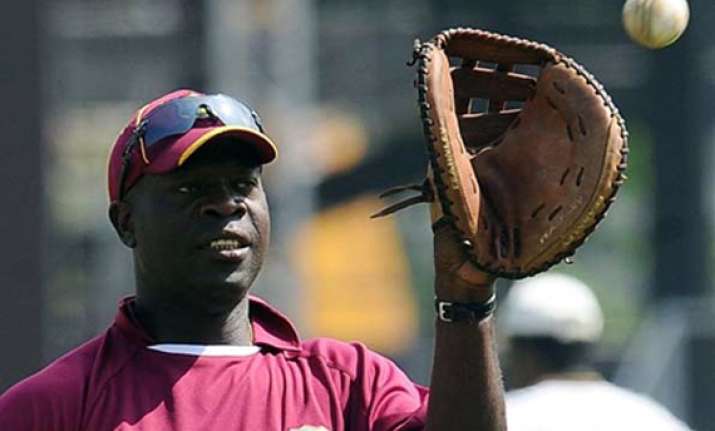 Ahmedabad, Dec 4: After losing the first two One-dayers, the confidence of the West Indies team is not expected to be high but head coach Ottis Gibson takes solace from the fact that his team has put up a brave fight against the world champions India.

The West Indies are now in a do-or-die situation as they go into the third match tomorrow.

"It's difficult to say I am satisfied when you are losing. But we have shown a lot of spirit and created opportunities to win. In the first game, making only 211 was disappointing. But the way the guys went out to defend 211 and got to the point where they could have won and the way they ended up losing was obviously difficult (to digest)," Gibson said ahead of the clash in Motera.

Gibson felt that things could have been different in the second game at Vishakapatnam had they not grassed the chance offered by Virender Sehwag in the second over of the match.

"The new ball was the key. We created some opportunity, got a couple of wickets but dropped Sehwag. If perhaps Rohit and Kohli had to come in and face the new ball a little bit earlier it could have been a different story," rued Gibson.

He, however, acknowledged the splendid batting by the two young Indian batsmen, who rattled up a 163-run partnership to engineer India's win.

"Having said that, those two played exceptionally well and took the game away from us. We lost but have not disgraced ourselves," said Gibson, adding the way Ravi Rampaul, who hammered an unbeaten 86 and Kemar Roach played "was obviously very heartening".