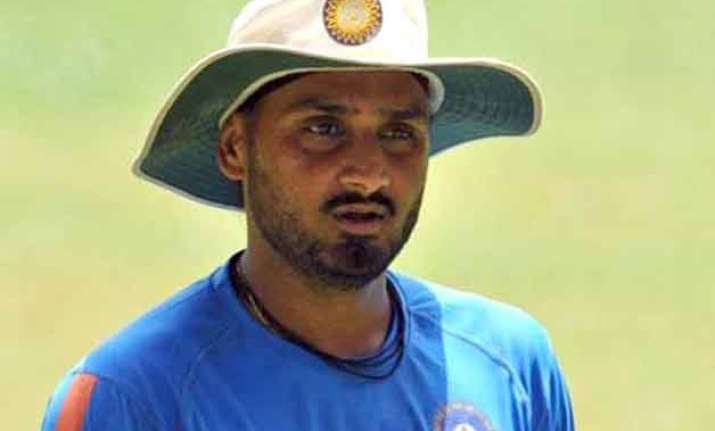 Chennai: Faced with a do-or-die situation against South Africa in tomorrow's fourth ODI, senior Indian offspinner Harbhajan Singh today said his team's bowlers will have to be smarter than what they have been so far in the series. 
India are 1-2 down in the five-match rubber and need to win tomorrow to be in with a chance of upstaging the rampaging Proteas in the fifth and final match scheduled in Mumbai on Sunday. 
"Obviously, we are in a tricky situation. We have to win tomorrow to be in the series. We have got the team which can turn things around. I want to say one thing that the team will be going all out to win the game tomorrow and from there onwards, we will hopefully put up another good performance. Things can be different in one week's time," Harbhajan told reporters in the pre-match press conference here.
 
"No bowler is (so) perfect that he can keep on bowling at one length and one line. We need to be a little more smart than what we have seen in the last three games," he said. 
Harbhajan said the team's batsmen are also quite capable of turning the tide. 
"We have got such quality in our team that we can score runs on any track. They are all performers and they have won games for India. It is just a matter of time to get adjusted. It could be tomorrow and winning the series will be a great fun," he said. 
The senior tweaker said he, along with the other Indian bowlers, will look to be attacking in their approach even if it means conceding a few runs. 
"I have come here with one purpose only to win games for India no matter what situation I am bowling. Looking to take wickets and to contain the batsmen is by getting them out. With our spinners, we are looking to put pressure on them and not to give them easy singles if they are looking to go over the top, that is fine by us," Harbhajan said. 
"We want to take wickets as spinning unit. Whoever is bowling at any point of time, we want to attack. In that process you will go for boundaries here and there. At the same time, if you pick up a wicket you can control the game," he added