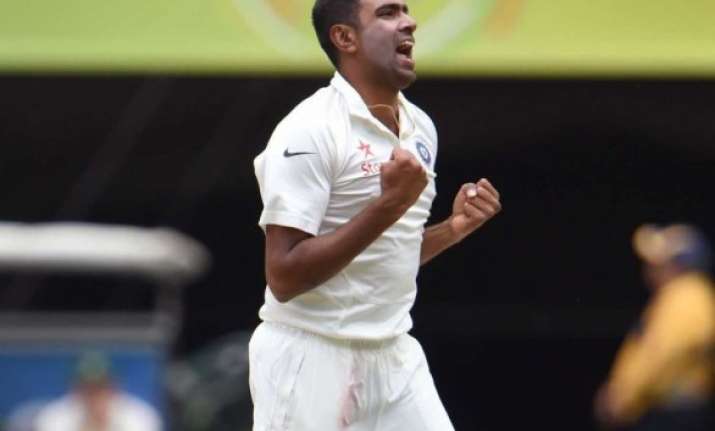 Sydney: Indian off-spinner Ravichandran Ashwin admitted that the visiting bowlers were guilty of leaking too many runs in the final session of play to allow Australia a 348-run second innings lead on the fourth day of the final Test, here Friday.
India gave away 213 runs in post-tea session as the hosts ended the day on 251 for six in 40 overs. After sharing the new-ball with Bhuvneshwar Kumar, Ashwin (4-105) has picked four wickets but the scalps have come at a price.
"We definitely leaked a lot more runs than we would have liked to," said Ashwin in the end of the day press conference.  "They played a few good shots. We started off pretty poorly with the new ball as well and definitely the game could have been different. The way we applied pressure, the way the ball was spinning, the way it was coming out for me and it could have been a lot different.
"Having said that, it is still pretty decently poised for tomorrow. They definitely have an ace up their sleeve, but we will have to see how it goes. We batted pretty well in Adelaide. When I batted there weren't many devils in the wicket. I definitely found it a little hard to score but it's a new-ball wicket," he added.
Ashwin scored his fourth Test fifty before his bowling effort in the second innings and he believes the match is still evenly poised."When I was batting I was looking to bat as long as possible, as deep as possible. I wanted to eat into as many overs as possible and make sure if at all a team won it was going to be India.
Fortunately or unfortunately the game is very well poised now. You don't know where it will go and it depends on what strategy they adopt," said Ashwin.
Talking about his four-wicket haul, he added, "When you have been working on something and efforts you have put in, when it pays off in numbers, it feels heartening. I thought this could be a chance where I could create something for the team.
"Ideally I would have liked a little bit more control from the other side and that would have been nice, but they also took us on. I mean you have to give credit to them. They batted very positively. They wanted to take the game forward, which is a very good sign."