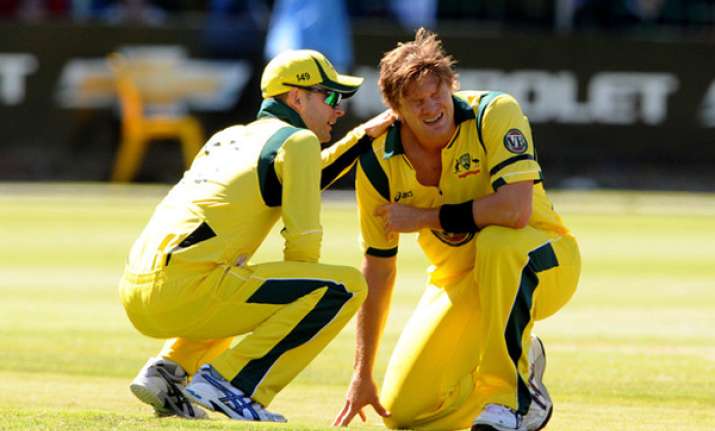 Perth, Feb 9: Australia coach Mickey Arthur will be watching closely as allrounder Shane Watson makes his long-awaited return from injury on Saturday when he plays for Sydney club Sutherland.

Arthur hopes Watson will be fit to return at some point during the ongoing one-day Tri-Series against India and Sri Lanka.

Watson has been plagued by calf and hamstring injuries in this southern summer, but Arthur said Wednesday the 30-year-old remained one of Australia's most important players.

The South African coach will monitor Watson's comeback game, "then we can re-asses where he is and hopefully get him back for the one-day comp."

"But I don't think we can put a time frame on that. We've got to be happy and he's got to be happy his body can sustain batting and bowling."

Paceman James Pattinson is also on track to return for Australia after successfully bowling with the national team in the nets at Melbourne last week.

The 21-year-old Pattinson has been out for more than a month since he injured a foot during the second test against India.