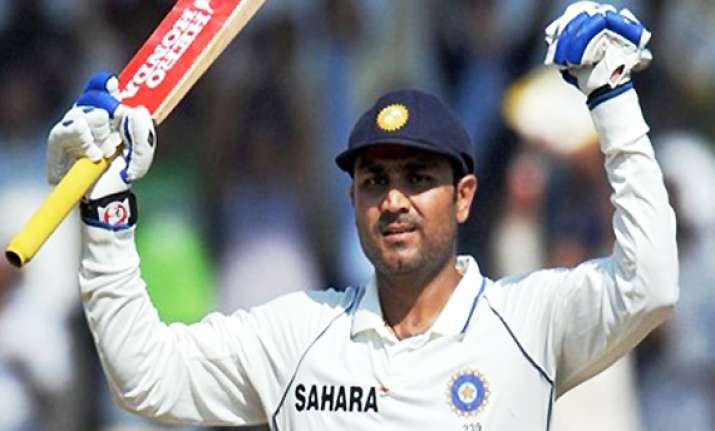 Melbourne, Dec 27: Dashing opener Virender Sehwag became the fifth Indian batsman to complete 8000 runs in Test cricket when he reached an individual score of 20 against Australia in the first cricket Test at the MCG.

Before Sehwag, Sunil Gavaskar, Sachin Tendulkar, Rahul Dravid and VVS Laxman are the Indian players who have reached the coveted milestone. He is the 23rd batsman in history of Test cricket to complete 8000 Test runs.

Sehwag completed the feat in his 93rd Test match and by guiding Peter Siddle to deep fine leg. Prior to the Melbourne Test match, Sehwag has hit 22 centuries at an average of over 52.