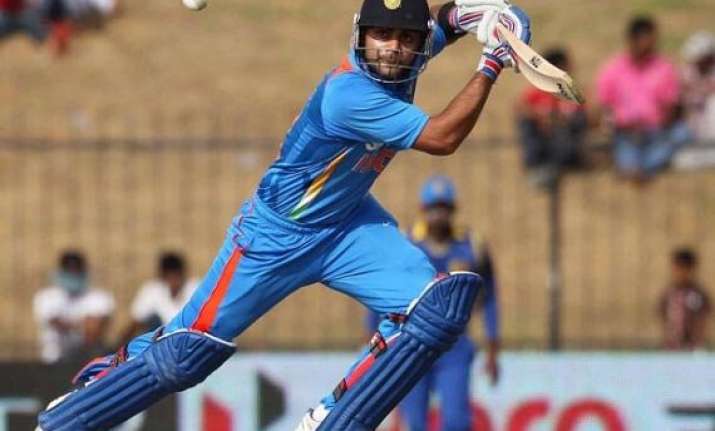 New Delhi: Expressing concern over Virat Kohli's prolonged loss of form, former India skipper Sunil Gavaskar today said that the talented batsman needs to be dropped down the order to get him back to his run-making ways.
Kohli made his ninth single-digit score in his last 16 innings when he managed just 2 runs in the first one-dayer against the West Indies in Kochi which India lost by 124 runs yesterday.
Gavaskar said that the team management should be ready to make the necessary changes when needed.
"Virat's loss of form is a huge cause of concern. A batsman who scores big suddenly starts getting single figures in front of his name is a worrying factor. There are of course, a lot of technical issues with his batting. But I believe that he should be dropped down the order," Gavaskar told NDTV.
"Bring him at number four or five than the usual one-down position. Give him respite from the new ball. Let the openers give the team a bit of a start and that will allow VIrat some cushion to come to the crease, settle down and then get going," he said.
Mahendra Singh Dhoni and company were struck by a Marlon Samuels storm yesterday as he struck a match-winning unbeaten 116-ball 126 to drive the Caribbean side to 321 for six in 50 overs, while batting first.
The visitors also checked the Indian batsmen from getting behind the 322-run chase by getting wickets at regular intervals and finally bundling them out for 197 in 41 overs.
Gavaskar said that the management has to keep an open approach in limited-overs cricket.
"You cannot be stubborn in limited-overs cricket. The team management should be very flexible in their approach. Just as Mohammed Shami, who is primarily a new-ball bowler, was brought in as first change, similarly a top-order batsman can be dropped down the order when needed," he said.