A hilarious fall was what brought smile back on England fans who until now were watching their side losing the game against Australia Friday in Tri series with long faces.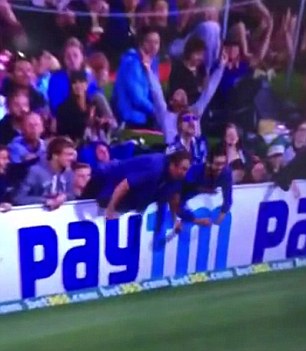 While witnessing the proceeding with frowned faces, the English fans burst in to a laughter when a local fan with a huge figure fell down trying to field a bal.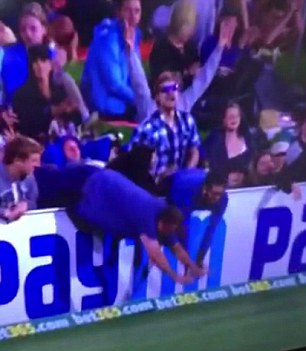 This guy lent just a little too far over the advertising hoardings, leading to him falling head over heels on to the turf.
It came much to the amusement of those nearby in the stadium and many more watching on TV.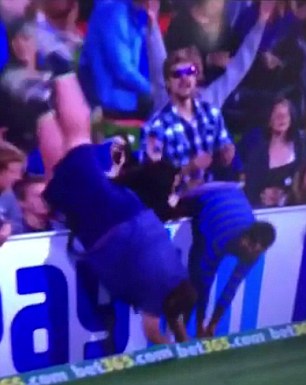 Steve Smith masterminded a thrilling chase as Australia kept their foot on England's throat with a tense three-wicket victory in Hobart.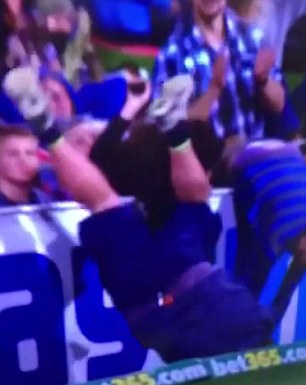 England's 303 for eight was their highest total in 20 one-day international innings, largely thanks to record-breaker Ian Bell's superb 141, but Smith's nerveless 102 not out in his first game as ODI captain helped Australia home with a ball to spare.