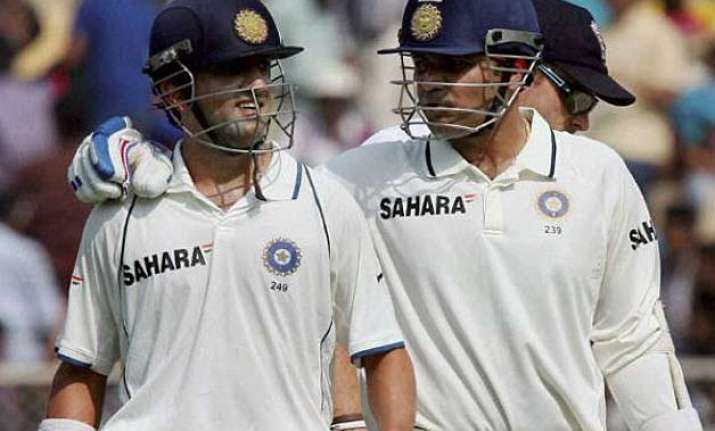 New Delhi: He has spent hundreds of hours on a pitch with Virender Sehwag, who retired from international cricket on Tuesday, and Gautam Gambhir believes that "India will never ever have another one like him" in near future.
"He (Sehwag) is India's greatest opening batsman and match winner. There won't be another player like Sehwag. Because you would rarely find someone with such an uncluttered and uncomplicated mind. There won't be many who would stick to his style in times of failure," Gambhir told PTI about his former Delhi and India team-mate in an interview.
"Look most of ordinary mortals have self doubts when they face crisis but Viru never felt that he needed to change anything. Trust me it's not easy for anybody and everybody in today's world where there is such intense media scrutiny. Till his last day in competitive cricket, he stuck to his self belief," Gambhir said.
For Gambhir, his off-field partnership with Sehwag was the reason for their on-field success despite the two being chalk and cheese as personalities.
"People make a mistake thinking that two people with identical mindset gel well. For us it was the case of two different people understanding each other. It helped our game also. We came close during the 2007 World T20," recollected Gambhir.
"He had then just made a comeback after being dropped for England tour. We both were trying to settle down. We helped each other a lot and thus grew a bond. I got a friend and a brother," said Gambhir.
Asked about some of his favourite partnerships with Sehwag, Gambhir put their second innings effort against South Africa at Centurion as the best one.
"We were 136 all out in first innings and we had a nearly 170-odd stand in the second innings. We tackled Steyn and Morkel really well. There would be times I could tell him to face a particular bowler as I took on the other," he said.
"Second in the list would be a match saving one in Ahmedabad where Mahela Jayawardene got a double-hundred. Thus we grew as person as well as batting partners. Sehwag will always be special, the best on-field partner I have ever had," Gambhir said.