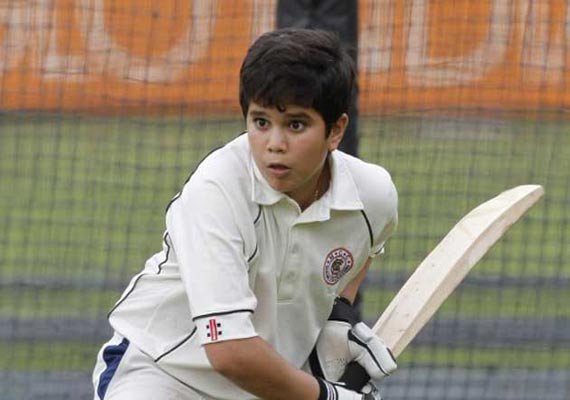 Mumbai: Sachin Tendulkar's son Arjun will be leading a Mumbai club Worli CC's U-18 side to South Africa for a pre-season exposure tour that starts on November 2.
This is Tendulkar junior's second exposure tour to South Africa. The left-handed batsman was the top scorer during Worli CC's last visit to South Africa, where he impressed one and all with some good knocks.
Worli CC are scheduled to play 10 limited overs matches of 45 overs-a-side against some top schools in Johannesburg, Pretoria and Potchefstroom.
Organizer of this trip is Worli CC's Avinash Kadam. It has been learnt that the club organizes such trips for youngsters so that they get a chance to experience the pace and bounce of faster wickets in South Africa.