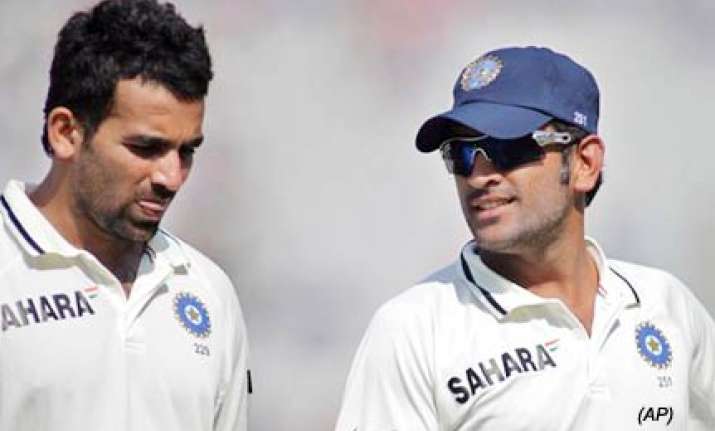 Bangalore, Oct 6: A day after leading India to a narrow one-wicket victory over Australia in the first Test at Mohali, captain Mahendra Singh Dhoni today credited the success of the past one and a half years to the collective effort of the entire team.
"It is a real pleasure to captain the best Test team in the world. We have played consistent cricket for the last one-and-half-years, during which we have also battled through injuries," said Dhoni after being named captain of the ICC's World Test XI during the governing body's annual awards ceremony here.
However, Dhoni admitted that injuries to key players is a cause of concern.
"Most of the players even in the current side have got major or minor niggles and yet, we are playing good cricket. I feel, I have got a tremendous side that has the grit and determination to do well for the country. That makes me feel proud," Dhoni said.
Recollecting the mood in the dressing room during the tense run-chase in the Mohali Test, Dhoni said, "The dressing room was filled with superstitions. We there were contributing our best through superstitions."
The Indian skipper said he was proud to be a part of a historic match and lauded tailender
Ishant Sharma
's gritty partnership with VVS Laxman, which proved to be match-winning in the end.
"I think the way Ishant contributed with the bat was good. I am glad that I was part of a Test Match that will go into the history as one of the great Test matches that has ever been played," he said. PTI