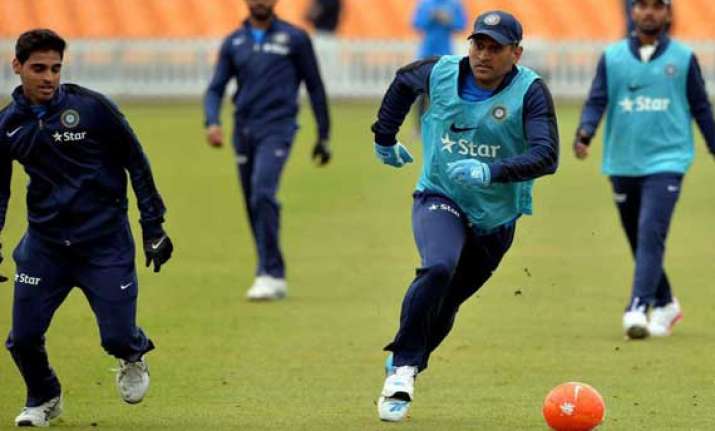 Dubai: The five-Test series between India and England gets underway in Nottingham Wednesday with both sides aiming to improve their rankings.
As things stand, India currently occupy fourth position with 102 points while England are one spot behind with 100 in the ICC Test team rankings. Depending upon the outcome of the series, both teams can go as high as No.3 or drop to as low as No.7.
For India, the equation is straightforward -- a series win will be sufficient to help them leapfrog Pakistan into third.
However, a vault up the rankings is a bit trickier for England, who need to win the series by a difference of no less than two Tests to take the third spot. Victory by just one Test will help them swap places with India.
Meanwhile, both teams can potentially drop to No.7. If India win all five Tests, then Alastair Cook's side will plummet to seventh while a 4-1 result will see England slip to sixth. Conversely, if England win 4-0 or better, then India will drop to seventh.
Movement is also expected in the ICC rankings for Test batsmen.
India's Cheteshwar Pujara, at seventh place, will have the opportunity to break into the top-5 while Virat Kohli, who currently occupies 10th position, will have the chance to consolidate his place in the top-10.
Pujara trails fifth-ranked Shivnarine Chanderpaul by 35 points while Kohli needs 16 to move ahead of New Zealand's Ross Taylor and also break the 800-point barrier.
Ian Bell, in 18th, is the only batsman from England to find a place amongst the top-20.
Outside the top-20, batsmen likely to be seen in action from both sides are Cook (21st), Joe Root (26th), Mahendra Singh Dhoni (29th), Matt Prior (32nd), Rohit Sharma (33rd), Murali Vijay (42nd), Ajinkya Rahane (45th) and Shikhar Dhawan (50th).
Gary Ballance and Sam Robson, who did well for England against Sri Lanka, are in 83rd and 94th places, respectively.
India's Ravichandran Ashwin in seventh position is the highest-ranked bowler from either side in the Test bowlers' rankings. James Anderson (12th) and Stuart Broad (14th) are the others to feature in the top-20.
Other bowlers to watch out for are Ishant Sharma (23rd), Ravindra Jadeja (26th), Mohammed Shami (33rd), Ben Stokes (46th), Liam Plunkett (50th), Bhuvneshwar Kumar (73rd) and Chris Woakes (118th).
In the all-rounders' table, Ashwin (second) and Stuart Broad (fifth) feature in the top-5.