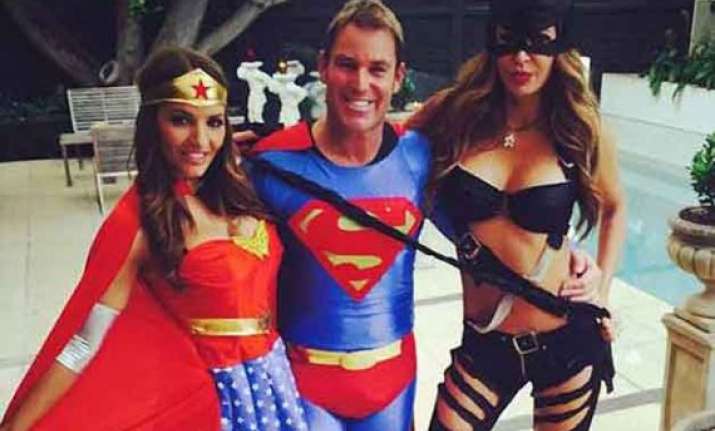 Crciketer Shane Warne might have grounded himself but  the former leg-spinner is still finding a way to be a hero.
The Australian cricket legend dressed as Superman for New Year's Eve as he went out with a posse of friends dress as comic-book stars.
Warne was joined by model and photographer Rosanna Faraci, who came as Catwoman, and glamour model Kirsty Lee, dressed as Wonder Woman.
The 45-year-old, who took 708 Test Match wickets during a stellar career, posted pictures to Instagram as he prepared to bring in the new year.