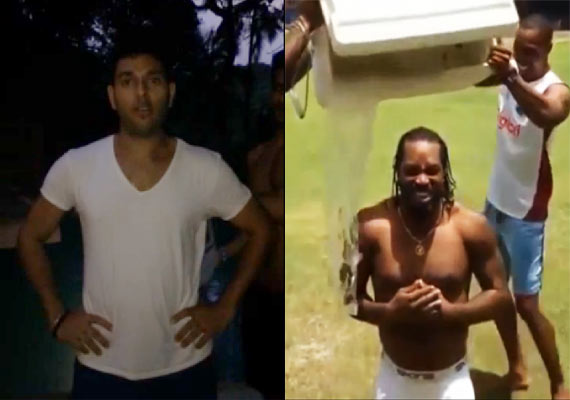 New Delhi: The ALS Ice bucket challenge is a recent internet sensation that has spurred a number of celebrities to pour a bucket of ice cold water on them. It seems like a crazy thing to do but it is being done for a noble cause.


Bill Gates, Mark Zuckerberg, Tom Cruise, Tiger Woods, Novak Djokovic, David Beckham, Lady Gaga, Katy Perry... the list is endless.

Apart from football, it has touched cricket as well. Chris Gayle, Yuvraj Singh, Kevin Pietersen have all taken up the challenges and carried it forward as well.

The results have been hilarious. Check it out yourself:


Watch Chris Gayle accepting the Ice Bucket Challenge


Chris Gayle was the first to take among cricketers. He in return nominated Kevin Pietersen, Darren Bravo and Suleiman Benn. Pietersen too accepted the challenge.

The Caribbean got on his knees on the cricket ground Windies training at the Grenada National Stadium. He also challenged fellow team mates Darren Bravo and Sulieman Benn. Gayle then gets doused with ice water from a cooler in the stadium.