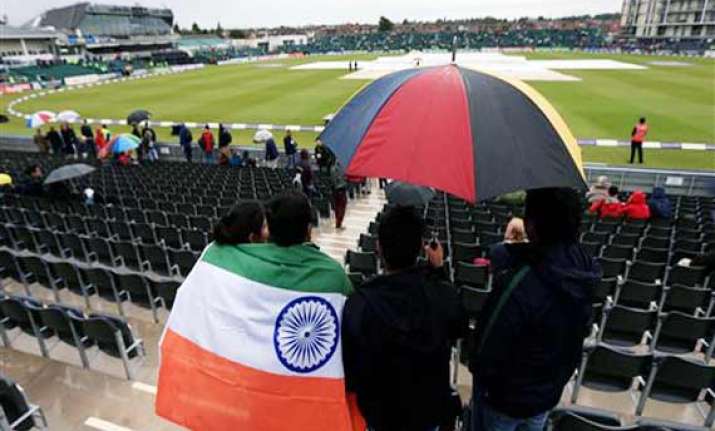 Cardiff: The fears of involvement of bookmakers in international cricket re-surfaced once again during the second ODI between India and England as the police authorities reportedly threw a spectator out for allegedly supplying information to "sub-continental" bookies.
According to a report in ESPNCricinfo quoting UK's weekly broadsheet 'Cricket Paper', Chris Watts, the chief of ECB's Anti-Corruption Unit (ACSU) confirmed that the stewards ejected a spectator for "breaching the ticket terms and conditions".
Since the live feed is delayed by quite a few seconds (normally after a delivery is bowled), betting markets can be manipulated by those with access to information inside the ground.
According to the report, "The man in Cardiff is understood to have been using two laptops and a mobile phone during India's innings, before being removed from the ground. An additional ECB anti-corruption presence is likely for the final three ODIs of the series."
"There have been several incidents of people being asked to leave for so-called court-siding," Angus Porter, chief executive of the Professional Cricketers' Association, said.
"The evidence we have points to high-profile matches that are televised in Asia when there's an opportunity for people to beat the TV delay if the match is being broadcast on the Indian subcontinent.
"So they're not necessarily corrupting the match itself but engaging in corrupt activity in the sense they are getting bookies fixing the odds before the events are seen on TV in India."