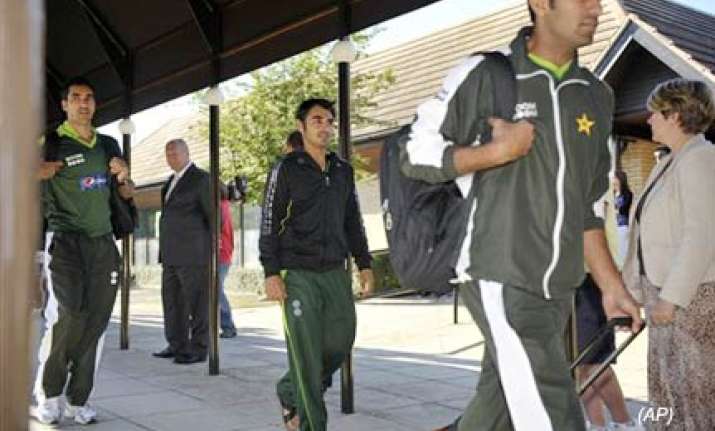 Mumbai: While the world cricket fraternity is expecting the Pakistan Cricket Board (PCB) to crack the whip on corruption and match-fixing after the spot-fixing scandal surfaced during the Lord's Test on Sunday, there is a chilling fact that needs to be considered, reports Times of India.  
Certain PCB officials on condition of anonymity told TOI on Monday that an influential section of the board is slave to the betting mafia that is operating from Karachi.  
"The PCB is under huge pressure and that stems from its own backyard. There is so much filth. Let me assure you, even if they (PCB) call for an investigation, nothing will come out. From start to finish, don't expect anything to be transparent. Things are way beyond their control," he says.  
It is clear that the buzz now is gradually shifting from the tainted players to the board itself and certain individuals talk in hushed tones about the mafia that runs the betting syndicate from the murky labyrinths of Karachi.  
"Once you've done something illegal, then you are automatically under pressure to do it repeatedly. That is the state of Pakistan cricket. Instant money and the opportunities to womanize is what lures young cricketers," he says.  
Top international cricketers often hire agents who manage their commercial activities like endorsements, columns, contracts for county and other franchises. The 'official' agent takes care of all the above while the 'stray' one handles the illegal activities.  
"If Mohammad Asif has been involved through his agent in all this fixing business, then he is surely working with a stray agent. I am waiting for details and if that is true, I'll be ready to sue him," says Asif's 'official' 41-year-old agent Salman Ahmed.  
Ahmed is highly critical of the PCB's attitude towards agents. "All that the PCB is trying to do is forcibly identify some sort of a nexus (between players and agents). Instead, they should be focusing on what they already know and the PCB knows a lot," he says, adding: "They knew what happened in Australia. They know what has happened in England. Why are they turning a blind eye? Someone like Mazhar Majeed (the bookie at the centre of the spot-fixing allegation) is a regular visitor to hotels where the team stays. He is often seen with the players in public, visiting their rooms, interacting with them. The PCB knows this, but have not done anything."  
Ahmed even took pot shots at Pakistan manager Yawar Saeed. "When the Pakistan team manager landed in London at the start of the tour, the first thing he did was order for a chauffeur-driven Mercedes to travel across town. How much should that cost in Central London? £1000?" Ahmed said. "That's the kind of money they spend in a day. Where's it coming from?"